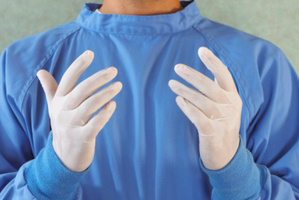 European Jewish leaders furiously condemned a German court's ruling outlawing circumcision as the "worst attack on Jews since the Holocaust" yesterday and demanded that Chancellor Angela Merkel's Government intervene to protect the practice as a religious rite.
The damning remarks came amid growing European Jewish and Muslim outrage over a ruling by a Cologne court last month declaring the circumcision of young boys could be considered a criminal offence because it caused bodily harm and infringed a child's right to integrity.
Yesterday, Moscow's Chief Rabbi, Pinchas Goldschmidt, the president of the Conference of European Rabbis, who made the Holocaust comments, added: "I see no future for Jews in Germany if the ruling is upheld".
His remarks followed a strongly worded statement from European Jewish and Muslim community leaders which underlined that circumcision was fundamental to both faiths, and demanded that the German Government intervene to grant the practice legal protection.
- Independent