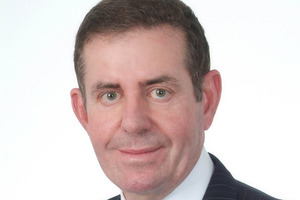 The allegations against Parliament Speaker Peter Slipper by a male employee were highly salacious, involving lascivious text messages, showers taken with the door open and a neck massage that elicited moans of pleasure.
They were also highly politically charged, since Slipper had defected from the Opposition and was helping to prop up Julia Gillard's government.
The Speaker denied the allegations, but stood aside while James Ashby's claims of sexual harassment were investigated. Two months on, a murky tale of political derring-do is emerging, with Ashby accused of conspiring with senior Opposition MPs and a journalist to undermine the Labor Government and blacken Slipper's reputation.
"Slippery Pete", as he is known in political circles, had long been unpopular in his own Liberal Party, and was notorious for his lavish parliamentary expenses. But when he accepted Gillard's offer to resign from the Liberals last November in exchange for the Speaker's job - thus increasing the Government's majority to three - the dislike of his former conservative colleagues turned to loathing.
There was, therefore, much glee on the Opposition benches when the Daily Telegraph broke the harassment story. It depicted Ashby, 33, as the affronted victim of unwanted sexual advances. Ashby stayed in Slipper's flat when he first moved to Canberra, and the story - by Steve Lewis, a parliamentary journalist - also claimed that the 62-year-old left the bathroom door open while showering. He also allegedly asked for a massage by his young employee.
Last week a different picture of Ashby emerged from documents filed with the Federal Court by the Speaker and the Government, both of whom he is suing. They include sexually explicit text messages - from Ashby to Slipper - and claims that Ashby held secret meetings with senior Liberal figures weeks before he made his harassment complaint.
The documents also reveal that, two weeks before the allegations exploded into the media, Lewis texted Ashby, saying: "We will get him!!" Ashby also allegedly sent extracts from Slipper's private diary to Lewis, and also to Mal Brough, a former federal minister seeking to be the Liberal candidate for the Speaker's Queensland seat at the next election.
Brough has admitted meeting Ashby three times before the complaint was lodged, and discussing the matter with him. Put all that together with revelations that Ashby and a colleague in Slipper's office, Karen Doane, approached Brough for jobs - and that he tried to help Doane - and the affair starts to look curious.
Lawyers for Slipper and the Government have accused Ashby of orchestrating a "calculated, duplicitous and deceitful scheme" to besmirch the Speaker and assist the Liberals and Brough.
Since the documents came to light, Anthony Albanese, leader of the House of Representatives, has done his best to implicate the Opposition leader, Tony Abbott, claiming that the latter's MPs are "up to their necks" in a conspiracy. He has also charged Lewis with trying to "sabotage" the Government.
The court papers reveal that Ashby was flown to Sydney and stayed in a Sydney hotel at the Telegraph's expense while Lewis was preparing his story. He had told his employer he was taking sick leave.