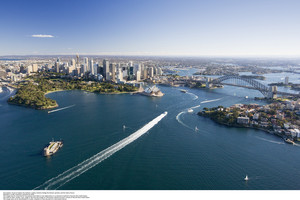 The underwater tomb of Japanese submariners who crept into Sydney Harbour 70 years ago will be opened to divers.
Twenty-one men died on the HMAS Kuttabul when it was attacked just after midnight on June 1, 1942.
Two torpedoes had been fired at the USS Chicago by the M24 Japanese midget submarine.
They missed the target and one torpedo exploded beneath the converted ferry Kuttabul that was being used for sailors' accommodation.
It was one of three midget subs, each with a two-member crew, that entered Sydney Harbour on May 31.
After being detected and attacked, the crews of two midget submarines scuttled their boats and committed suicide without successfully engaging any Allied vessels.
The M24's location remained a mystery for 64 years until divers located its wreck off Bungan Head, Newport, on Sydney's northern beaches in November 2006.
It is the only remaining midget submarine from the 1942 mission, state Environment Minister Robyn Parker said today.
To mark the 70th anniversary of the attack, Ms Parker said the government was opening up the wreck to controlled diving.
"The diver open days will be a world first," she said in a statement.
"Diver access will be on a trial basis and the move is strongly supported by both the commonwealth and the Japanese governments."
The Heritage Branch will conduct dive access by a restricted ballot system.
"If the system proves a success, it could become an annual event," Ms Parker said.
Anyone caught damaging or removing any part of the wreck faces penalties of up to $1.1 million and or six months in jail.
Ms Parker on Monday unveiled a plaque to commemorate the attack at North Mona Vale Headland.
- AAP