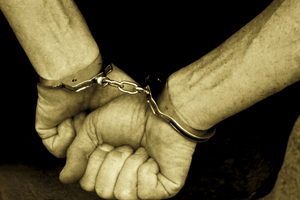 Australia has begun a new drive against massive crime and corruption at the nation's major ports, identified by law agencies as a key target for organised crime syndicates.
Intelligence agencies also fear that the ports could become hubs for alliances between crime and terror groups, threatening national security.
"Transnational threats could arise from a more intense interaction between organised criminal networks and terrorist, insurgent or extremist groups who often exploit similar sector vulnerabilities, including those found within the security and transport industries," the Australian Crime Commission said in an assessment of the risk.
Yesterday Home Affairs Minister Jason Clare confirmed rising Government concern at the level of organised crime on the waterfront, backed by the report of a task force codenamed Polaris set up to investigate the vulnerability of Sydney's port.
Since Polaris was formed in July 2010 with investigators and intelligence analysts from state and federal police, the Crime Commission and Customs it has made 16 arrests resulting from the seizure of more than 12 tonnes of drugs and precursor chemicals, 115 tonnes of loose-leaf tobacco and almost 93 million cigarettes.
A similar multi-agency taskforce named Yelverton is already operating out of Fremantle Customs House in Perth, and in July another, Trident, will start work in Melbourne. A further group is expected to start operating in Brisbane early next year.
Supporting their work will be tough new laws tightening access to the waterfront and imposing new controls on port authorities and companies, and on associated operations on the maritime supply chain that handles the vast bulk of international trade and significant volumes of domestic goods.
Stevedoring companies will have to pass on relevant information and intelligence in a bid to overcome a culture of silence, co-operation between law agencies will rise and new controls will be imposed on computerised cargo systems.
The Polaris report warned that organised crime targeted and exploited key positions in the supply chain extending out from the waterfront, including freight forwarders, customs brokers and underbond cargo handlers.
Passing on unauthorised information from the integrated cargo system will become a crime, and access to cargo information will be restricted.
Clare said organised crime, which cost Australia more than A$15 billion ($18.5 billion) a year, was targeting law enforcement, the private cargo industry and the waterfront.
"I have made it very clear I am serious about giving law enforcement the powers and tools they need to target organised crime," he said.
"This is a major crackdown on organised crime and a major overhaul of security of the waterfront and the entire supply chain."
Melbourne's Age newspaper reported yesterday that the secret Polaris report on which Clare's clampdown was based had unveiled corruption and "inappropriate" links to criminals among officials working in Government agencies associated with the waterfront.
The Age said the report had also found that the Maritime Union was hindering police and Government efforts to clean up the ports, and that crime groups had infiltrated key positions in the cargo industry, from terminal stevedores to freight forwarders and Customs brokers.
The vulnerability of Australian ports has also been confirmed by the federal Parliament's joint committee on law enforcement, and by the Crime Commission.
The commission said organised crime was using trusted insiders and groups to infiltrate the waterfront, providing information and directly helping in crimes.