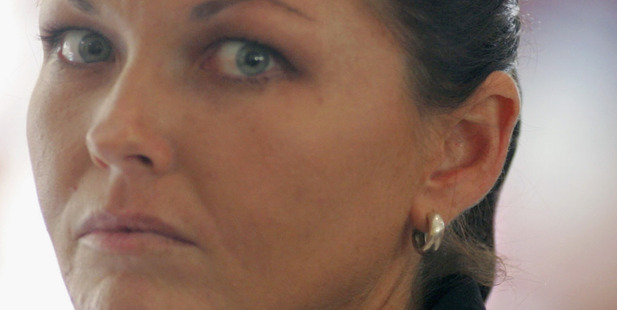 Australia's Foreign Minister Bob Carr has rejected reports a deal was negotiated with Indonesia for the early release of convicted drug smuggler Schapelle Corby.
An Indonesian government minister reportedly says Corby's 20-year sentence had been cut by five years as part of a deal which includes the release of Indonesians charged with people smuggling in Australia.
But Senator Carr says no deal was struck.
"The decision about minors in Australian jails was made because of the merits of the case,'' he told ABC radio today
"That was raised with us and it was a very strong case, by Indonesian government people, most recently when the foreign minister of Indonesia met me in March.''
But the two issues are not linked, Senator Carr says.
Corby, who was arrested in 2004 attempting to smuggle 4.2 kilograms of cannabis into Bali in a bodyboard bag, has already served eight years.
With two years in remission she has already received taken into account, the clemency approval from Dr Yudhoyono means the 34-year-old would be released in 2015.
But it is also possible she could be granted parole and be released from Kerobokan even sooner.
Corby's mother Rosleigh Rose says she's trying to stay calm as she digests the news her daughter is a step closer to freedom.
"I think it hasn't sunk in yet. I can't believe it,'' Ms Rose said in a statement.
"It feels like I want to bawl but I can't. We've been up before we just have to keep calm.
"We've been waiting for eight years. Waiting for August will be nothing.''
She said the first thing Schapelle should do when she got home was go for a cleansing swim in the waters off the Gold Coast.
"The sand between her toes on the Gold Coast, a lovely swim in the water at Tugun ... it will be like holy water to her,'' she said.
Ms Rose said she would head to Bali in July.
''... and I will be bringing her home,'' she said, while also thanking the Australians who had stuck by her daughter.
Corby's sister Mercedes, who lives in Bali, is expected to visit her in Kerobokan prison today to see how she is coping with the news.
- AAP