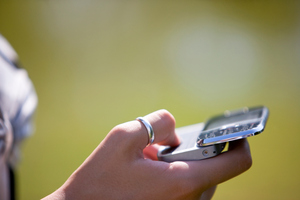 The Queensland government will offer Mount Isa teenagers mobile phone credit if they undergo sexual health checks.
Local health services have noted a nine-fold increase in syphilis cases since January last year, mostly affecting people under the age of 25.
Queensland Health announced it would offer $20 Telstra credit vouchers to people in Mount Isa who undergo a free, confidential screening for the disease before June 1.
Participants will also be put into a draw to win a mobile phone.
Chief health officer Jeannette Young said syphilis was a serious and potentially fatal illness.
"Syphilis is spread through unsafe sex. Pregnant mothers can also pass the disease onto their babies either in the womb or during delivery," Dr Young said.
"There's absolutely no shame in getting treatment if you suspect you have an STI (sexually transmitted illness) like syphilis.
"It's easily treated and free of charge."
- AAP