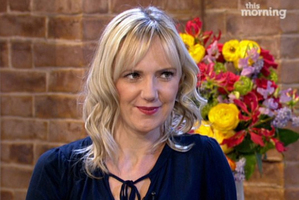 A British journalist who set off a storm online and on Twitter has defended her comments in a column in which she said women hated her because she was so beautiful.
Samantha Brick's Daily Mail column There Are Downsides to Looking This Pretty has received more than 1.5 million hits.
When the abuse began she wrote a follow-up article in which she said "this bile just proves I'm right".
She told TV chat show Good Morning America of "the thousands of vile messages I've had on Twitter, the thousands of vile emails I've had to my personal account, the messages I've had on my own answerphone".
And what did it all mean? Just how jealous women are, she said.
Brick wrote in her column that she had received free drinks from bartenders, flowers from strangers in the street, and free cab rides by men who were taken by her beauty. The downside to being so beautiful? She says she has been dropped by friends who don't want their men in the same room with her and has been barred from promotions by female bosses.
Some would say, however, that the uproar may not be so much because she is so good looking as because she is so vain.
The whole affair has a funny side, though, in the jokes which have popped up on Twitter.
Daniel Wager wrote: "I just went to Starbucks and when they asked my name to collect my drink I said 'Samantha Brick'. I didn't have to pay." Agencies