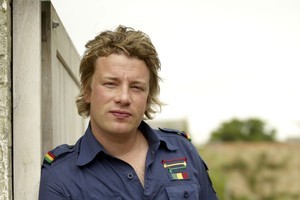 Builders have uncovered £1.08 million ($2 million) of buried treasure while converting an old bank into a restaurant for British celebrity chef, Jamie Oliver.
The Sun newspaper reported that the workers found a vault with hundreds of safety deposit boxes in the basement of the building in Manchester.
The boxes reportedly date back to 1935 when the site was used by the Midland Bank.
The Bank of England could not locate the owners and arranged for a drill to break open the boxes. Inside was jewellery, gold, a gun and master tapes by British bands Joy Division and New Order, all of which have been sent to the Treasury.
Claims the celebrity chef himself "struck gold" were dismissed by a spokesman, who told the Daily Mail newspaper that the haul was removed before they moved in.
It's unlikely to be seen as a huge loss by Oliver, who was estimated to be worth £109 million in 2011, and that was before the opening of Jamie's Italian in Manchester.
- AAP