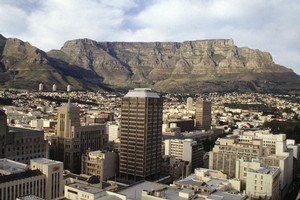 More than 900 people have died on South Africa's roads this December, with 19 killed in the latest ghastly crash, a head-on collision between a minibus taxi and a car.
A car with four passengers tried to pass another car on a highway in the Free State, and hit an oncoming minibus taxi carrying 15 people, police said.
Both vehicles caught fire, and some of the victims were burnt beyond recognition, the South African Press Association (SAPA) reported.
Road accident deaths in South Africa are double the global average, a result of drunk-driving, speeding, aggressive driving and other factors.
South Africa's Road Traffic Management Corporation said reckless overtaking is a main reason for the 900 deaths on South African roads since December 1.
"Major contributory factors remain speeds too high for circumstances, especially at night and during inclement weather, drinking and driving, drinking and walking and dangerous overtaking on barrier lines in the face of coming traffic," spokesperson Ashref Ismail told SAPA.
Transport Minister S'bu Ndebele warned last year that South Africa faces an "epidemic" in road deaths.
The country has about 14,000 road fatalities a year, and 60 per cent of drivers killed in crashes were under the influence of alcohol. South Africa's population is about 49 million.
"We cannot continue treating road deaths as normal when we are facing death by design, death by human error, death through carelessness, death through drunkenness, all of which can be stopped," said Ndebele, whose own son died in a car crash.
"In fact, by 2015, it is estimated that road crashes will be the number one killer of children aged five to 14 in Africa, outstripping malaria and HIV and AIDS," he said.
- AAP