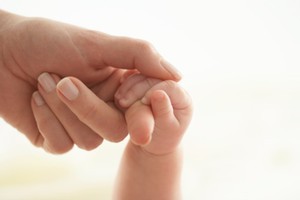 A Muslim man who had a baby with an unmarried woman has been told his daughter must remain with an adopted family because of the risk the child will become the victim of a so-called honour killing if she is in his custody.
Three senior British judges yesterday ruled that a "desire to preserve the family's honour" among the mother's relatives meant placing the child with the father was simply too dangerous.
Describing the case as an "exceptionally difficult adoption proceeding", the Court of Appeal ruled a family court judge had been right to insist the child be brought up by Muslim foster parents for her own safety.
The father had challenged that decision but lost his case. The joint judgment said: "In the particular circumstances of this case, the judge rightly regarded the risk of physical harm to [child and mother] as being of major importance".
Severe restrictions were placed on reporters for fear the families' identities could be revealed. Names and locations of all participants or bodies involved were suppressed.
The child was conceived in 2009. Her father was already married to a woman living outside Britain at the time. The man began an affair with a Muslim woman in his own community who became pregnant. When the mother - "M" in court documents - found she was pregnant she became "terrified of her family's reaction".
With the help of sympathetic relatives, including her mother, M travelled across town for antenatal care and hid her pregnancy from most male family members. The court heard how police established that had M's father discovered the pregnancy "he would consider himself honour bound to kill the child", his daughter, even his wife.
M was offered a place in a refuge but opted to hide her pregnancy and stay at home. She gave birth and returned the same day, leaving the baby with adoptive Muslim parents described as "loving and devoted".
The father later found out the pregnancy had gone ahead and began proceedings to win custody. But the High Court ruled risk of retribution was too great, especially as the father's wife had arrived in Britain and the couple now had a baby of their own.
- INDEPENDENT