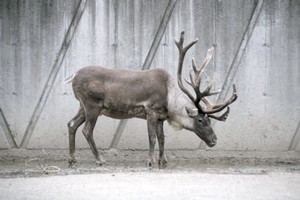 They're as much a part of Christmas as Santa.
But now conservationists have warned Rudolph's reindeer friends are under threat, as the world's largest herd has gone into decline - and could be wiped out within a few years.
More than 90 per cent of the George River population, which roams northern Canada, has vanished in the past two decades. Numbers have fallen by 24,000 in the last year alone.
Experts say the reason for the drop is not clear, but large engineering projects such as road-building and an iron mine may have separated the reindeer from their calving grounds.
In 1992, there were between 800,000 and 900,000 animals in the herd, but today there are just 50,000, according to the latest figures obtained by charity Survival International. Last year there were 74,000.
Reindeer, which are also found in Siberia and Scandinavia, migrate to Canada's lowlands in the winter to forage for food. They are known as caribou in North America.
- Daily Mail