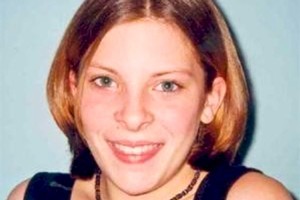 Police may have been responsible for inadvertently deleting voicemail messages left for Milly Dowler - the spark which fired the phone hacking storm.
Claims this year that News of the World journalists erased the missing teenager's messages early in the investigation into her disappearance provoked uproar and led to the tabloid's downfall.
But the Daily Mail reported that evidence provided by Surrey police as part of a civil case by hacking victims against News International has revealed the newspaper did not delete the messages. The police unearthed detailed logs of deleted messages from friends and family members, suggesting they were compiled by police after being listened to.
The messages were probably deleted automatically by Milly's mobile phone provider 72 hours after detectives listened to them.
The Daily Mail said evidence remains that the News of the World did intercept messages left on the phone a week after her disappearance. It is also still accused of deleting messages left on Milly's phone later in the investigation into her disappearance.
In July, the Guardian revealed that Milly's phone had been hacked by the News of the World, or by the private investigator Glenn Mulcaire acting on its behalf.
According to the Guardian: "The messages were deleted by journalists in the first few days after Milly's disappearance in order to free up space for more messages. As a result, relatives of Milly concluded wrongly that she might be alive."
This story created uproar in the House of Commons and the media.
Prime Minister David Cameron described the tabloid's behaviour as "disgusting".
Two days later he announced the Leveson Inquiry.
Three days later Rupert Murdoch said the News of the World would close. On July 13 he was forced to pull the plug on his bid for the 61 per cent of BSkyB he did not own.
The Guardian's story transformed what had been a discreditable saga about the Sunday tabloid's phone hacking of celebrities into a sensational scandal.
But two days ago the Guardian posted this correction at the top of its online version of the original story: "Evidence secured by the police following the publication of this article has established that the News of the World was not responsible for the deletion of voicemails which caused Milly Dowler's parents to have false hope that she was alive."
The News of the World still stands accused of hacking the mobile phones of about 800 people, although this figure, released by the police, is considerably less than was once thought.
- Independent