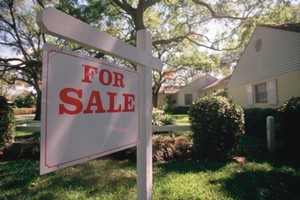 One in 10 Australian households are being tipped toward poverty as job insecurity grows in an economy divided by increasing gaps in wealth and opportunity, new reports say.
Housing costs are reaching crisis point for many, pushing hundreds of thousands of people into hardship and forcing up demands for help from community organisations.
"The evidence is mounting of a growing divide with more people hitting hard times and falling into poverty," Australian Council of Social Service chief executive Cassandra Goldie said.
The Australian Council of Trade Unions, concerned at the impact of casual and part-time jobs, contracting and similar arrangements, has launched a national inquiry into the spread of "insecure" employment.
The growth of disadvantage and poverty has been highlighted in several new reports and underwritten by Occupy protests in major cities that ended in violence as police evicted protesters from camps in Sydney and Melbourne.
Organisers of "anti-greed" protests modelled on the Wall Street demonstrations in the United States intend to return during the Queen's visit to Melbourne this week and the beginning of the Commonwealth Heads of Government Meeting in Perth on Friday.
Treasurer Wayne Swan said in his weekly economic note that despite the strength of the Australian economy, prosperity did not stretch to every postcode. Business investment is surging, but not every region is growing strongly, he said.
"Incomes are rising, but many households are struggling to balance the family budget. Unemployment is low, but some families have never had a breadwinner ... The fight against inequality is an ongoing battle."
The inequality extends to entire states and regions, with the two-speed economy created by the mining boom now breaking into a third speed lane, according to a new analysis by CommSec.
Its state of the states report says that Western Australia is at the head of the pack in a class of its own, followed by a second-speed group of Victoria, South Australia and the Australian Capital Territory, and lowest-speed states: New South Wales, Queensland, Tasmania and the Northern Territory.
In the nation's suburbs the wealth gap is biting.
An updated report by the Council of Social Service says there is now irrefutable evidence of the widening gap, with about 2.2 million Australians - 11 per cent of the population - living in poverty when the most recent figures were collected in 2006. This had increased from 8 per cent in 1994.
The richest 20 per cent hold 62 per cent of the nation's wealth - an average of A$2.2 million ($2.7 million) - while the poorest 20 per cent, with just 1 per cent of national wealth, averaged a net worth of only A$32,000.
The report says the Newstart dole payment of A$35 a day "is simply not enough to live on", and demand for help that has increased by almost 20 per cent in the past year is forcing community services groups to turn one in 20 away.
ACTU president Ged Kearney said insecure work was held by about 40 per cent of the workforce, with casual employment alone almost doubling in 25 years. Union surveys have shown that housing is the biggest concern for workers in insecure jobs, especially their exclusion from sick pay, guaranteed hours and consistent pay.
Australians for Affordable Housing says city rents have risen at twice the rate of inflation since 2005, and houses now cost eight times the average annual income to buy.