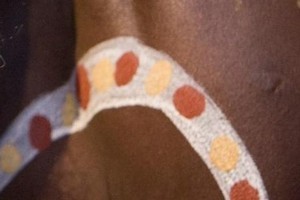 Last week a 19-year-old Aboriginal mother walked into her north Queensland backyard and hanged herself.
Her life had been hell, crammed into an overcrowded house where she was bashed regularly, was often unable to afford food or personal needs, accused regularly of child neglect, and was always in trouble for overdue rent. The final straw came when her electricity was cut off and her gas bottles were taken away.
Elsewhere, another 19-year-old, Yulilla Johnson, also killed herself. The same week two other Aboriginal mothers took their own lives.
In the mining boom town of Mt Isa, Queensland senator Sue Boyce told the Upper House, suicide has become an epidemic. So far this year 23 people had killed themselves in Mt Isa, all but three Aborigines.
According to the most recent data, the rate of indigenous suicide for people aged 34 and under in the town was 887 per 100,000 population.
The national rate for indigenous suicide in the same age group was 39 per 100,000 population.
"That means that in Mt Isa indigenous suicide is 22.74 times higher than the suicide rate in the national indigenous population and just on 80 times higher than in the national non-indigenous population," Boyce said. "I would hope that anybody would think that those sorts of statistics suggest that what we have here is an epidemic."
She attacked the level of services and spending by the Queensland Government, saying the situation would not be fixed by a few dollars. It would require professional diligence, genuine effort and genuine care and long, slow, careful community building.
Boyce said the key causes of the crisis were drug and alcohol abuse, relationship breakdowns, poor mental health, low vocational education skills, unemployment, loss of identity and poor communication skills.
Already suffering a nationwide burden of disease 2 times greater than other Australians, indigenous women faced significant levels of depression and anxiety. "How many young Indigenous men and women need to die before the real issues are addressed?"
She said if there had been 23 suicides in Mt Isa of whites it would be front-page news.
WHERE TO GET HELP
* If it's an emergency and you feel like you or someone else is at risk, call 111. Or call Youthline 0800 376 633, Lifeline 0800 543 354, Depression Helpline 0800 111 757, What's Up 0800 942 8787 (noon-midnight).
* Suicide Prevention Information New Zealand has more information. Visit: www.spinz.org.nz.
* The Ministry of Health also offers information at www.depression.org.nz.