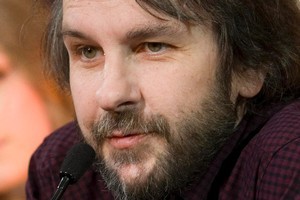 Home-grown movie mogul Sir Peter Jackson has found a new murder mystery to capture his imagination. In an extensive internet post, the normally restrained Oscar-winner yesterday celebrated the release of three convicted murderers from a prison in the United States.
Jackson wrote that he and partner Fran Walsh rose at 3am yesterday to watch a satellite news feed broadcasting the release of Damien Echols, Jason Baldwin and Jessie Miskelly from an Arkansas prison.
The men, known as the "West Memphis Three", spent 18 years in prison for the murder of 8-year-old cub scouts Steven Branch, Christopher Byers and James Moore.
Jackson, who immersed himself in murder stories in his films Heavenly Creatures and The Lovely Bones, detailed his interest in a case which has also captured the celebrity attention of Pearl Jam's Eddie Vedder and Dixie Chicks' Natalie Maines.
His interest has led to online speculation that Jackson might have helped fund the trio's legal bills.
Jackson attacked the prosecutor for having no better reason for wanting to try the three men again other than "his personal opinion of rampant, evil, satanic-worshipping, Stephen King-reading, black tee-shirt-wearing guilt".
The men were released on the basis of a legal manoeuvre know as an "Alford Plea", under which a convicted person accepts the original convictions will stand without attracting a claim for compensation.
The alternative, he wrote, was that the men would wait years for a retrial.
He particularly expressed sympathy for Echols, who had spent the past 18 years on death row locked in a cell without seeing outside.
"He has not seen sky for over 10 years. He has not had sun on his skin for over 10 years. He is shackled hand and foot whenever he leaves his cell. His eyesight has deteriorated."
Jackson said the case was an appalling miscarriage of justice which had allowed a triple child killer to walk free for the past 18 years.
He said new DNA evidence and testimony that previous witnesses had lied under oath proved the men were innocent.
Hundreds of Jackson's fans "liked" his post with some suggesting it would make a good movie.