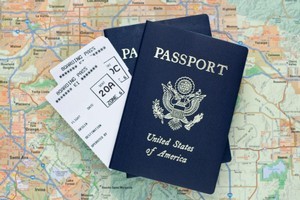 A thief who stole a pensioner's bag on the London Underground had a change of heart - and posted her passport back to her.
Although the criminal kept more than NZ$9,400 worth of jewellery after swiping the handbag from a bench at King's Cross station, he sent a letter in the post to the victim returning the passports and her driving licence a few days later.
The 73-year-old tourist and her husband, from California, boarded a Tube train to Heathrow in early May to return to the US.
However, she left her bag containing the jewellery, passports and personal documents, on a bench on the westbound Piccadilly line platform, and by the time she returned to the platform, the bag had gone.
The couple managed to return to the US on emergency passports, but five days later, an envelope with a Greenwich postal stamp arrived with the documents inside.
Detective Constable Eloise Lock, from the British Transport Police, said: "The letter was posted in the Greenwich area, and I am appealing for anyone who may have come across the documents to contact us.
"The theft has caused the victim a great deal of distress as the jewellery had sentimental value to her."
-AAP