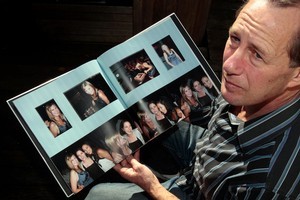 The cause of death of Sarah Carter and tourists in Thailand fell deeper into confusion this week as authorities first cited 1080 poison as a possible cause - but then ruled it out.
Test results from samples from Ms Carter and others who died in mysterious circumstances have been returned.
But with no clear cause of death, a committee of Thai and international health professionals will meet this month to discuss the case.
In an email to Sarah's father Richard last week, Chiang Mai Public Health Office deputy chief Surasing Visaruthrat said her death was likely caused by a toxin or chemical.
"Although there has been much speculation about a possible infectious cause, a more detailed examination ... has pointed away from infection."
He revealed exposure to sodium monofluoroacetate - commonly known as 1080 - had been investigated as a cause of some of the deaths.
Dr Surasing said clinical presentations in some of the affected people suggested such an exposure, but tests of samples from Ms Carter and one of her friends were negative.
"[But] because these chemicals can dissipate out of samples relatively quickly, a negative laboratory finding does not automatically rule out a chemical."
However, Dr Surasing yesterday told the Weekend Herald 1080 had since been ruled out, because of further analysis and the fact that the poison is banned in Thailand.
He would not be drawn on what other possible causes were being considered.
Mr Carter told the Weekend Herald that the return of the results was encouraging but he was not holding his breath for an answer.
He said the results were only a small slice of the puzzle, and a more thorough investigation of the accommodation where his daughter stayed had been required.
"But on the positive side, it's made the Thais more aware that they've got to take a greater responsibility for foreign tourists that come to grief."
Mr Carter said a website he had set up since his daughter's death, ThailandTravelTragedies.com, showed authorities were often unhelpful when tourists were in strife.
Ms Carter, 23, died of myocarditis - acute heart inflammation - after falling ill while staying in the Downtown Inn in Chiang Mai in February.
An elderly British couple, a Thai tourist guide and a Canadian man also died after staying at the hotel or using its facilities.
Two other women died in similar circumstances within one month.
Dr Surasing would not be drawn on what other possible causes were being considered.
A statement by Thailand's Department of Disease Control said a 29-year-old French woman who died on January 19 of myocarditis had been exposed to an infection.
"This patient appears to have suffered from a different cause ... for the other cases, the investigation has been pursuing the hypothesis of a toxin or chemical including ... pesticides."
An investigation in May by TV3's 60 Minutes found traces of the chemical chlorpyrifos, used to kill bed bugs, in the room Ms Carter had stayed in.
But Dr Surasing yesterday said the chemical had also been ruled out as it was not found in samples and had to be consumed in a very high dose to cause death.