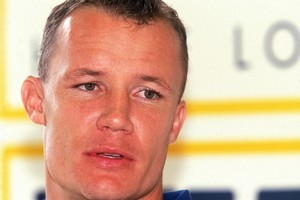 Former Kiwis league star Jarrod McCracken must pay $2.62 million plus costs after losing a legal battle over the delayed construction of a bar and restaurant in Australia.
His five-year court saga with a builder ended in the Australian Supreme Court yesterday when Justice Kerry Cullinane ruled against McCracken, the sole director and shareholder of the now-liquidated Coastline Constructions.
Phoenix Constructions, which built the Watermark complex in Townsville in 2006, started the court proceedings after claiming $1.9 million worth of unpaid construction costs.
The company also sought to recover $650,000 in other payments.
Outside court, Phoenix co-director Robert Evennett said McCracken would also be liable for the cost of the plaintiff's legal team, so his total bill could be up to $3.9 million.
"I would estimate we've spent A$1 million [$1.3 million] on lawyers' fees, hiring two barristers from Brisbane and Townsville, plus all the administration costs."
Mr Evennett said he started legal action in July 2006 after Coastline failed to meet costs associated with design setbacks and construction delays.
"I believed Mr McCracken did not hold up his end of the agreement. We still haven't got the money but this judgment is a step closer to seeing justice," Mr Evennett told the Townsville Bulletin newspaper.
In his judgment, Justice Cullinane said McCracken threatened Mr Evennett that he would close Coastline to avoid paying the outstanding sum, and made good the threat by liquidating the company last year.
Justice Cullinane said McCracken behaved improperly when he executed a joint-venture agreement with his wife, Michelle, when Coastline was in litigation, enabling him to transfer assets into her name so money owed to Phoenix could not be paid.
McCracken could not be contacted yesterday, but a spokesman for his new development company, Crackers Corporation, said an appeal was possible.
McCracken played 22 tests for the Kiwis between 1991 and 1999, and 184 first-grade games for the Bulldogs, Parramatta and Wests Tigers before his professional league career was ended by a neck injury in 2000.
- NZPA