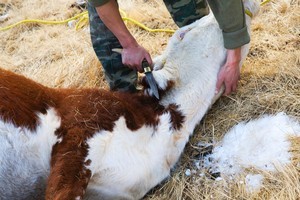 The federal Parliament's sole veterinarian says Australia faces its own animal welfare disaster if 150,000 cattle cannot be exported.
The Gillard Government has suspended the live cattle trade to Indonesia since a television report showed some abattoirs using brutal killing methods.
But Chris Back, a Liberal senator and vet who specialises in cattle welfare, said the trade should be resumed immediately to the six abattoirs in Indonesia that exceeded international standards.
That would cater for about half of the 13,000 cattle on the wharves. He said that unless exports resumed more than 150,000 cattle would be too heavy for export and too light for domestic abattoirs.
They could be shot or set loose in northern Australia, he said, which would be an "animal welfare disaster".