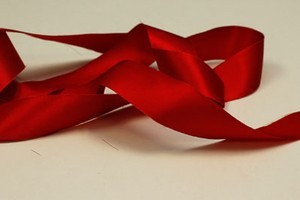 The United Nations is set to make gay and bisexual men a priority in its battle to stop the spread of AIDS after a successful New Zealand-led campaign.
A high level meeting has been held at the UN headquarters in New York this week to coincide with the 30th anniversary of the first AIDS case report in the United States.
New Zealand representative Bernadette Cavanagh has strongly advocated for gay and bisexual men to be named as a group with a high risk of contracting HIV - the virus which can lead to AIDS - in a statement issued after the meetings.
That campaign is set to be successful despite opposition from conservative values to naming those at risk of contracting the disease, the New Zealand AIDS foundation claims.
Its executive director Shaun Robinson said naming gay and bisexual as high HIV risk was a vital step forward.
Record numbers of gay and bisexual men were diagnosed with HIV in New Zealand last year and that trend has been echoed in other developed countries, he said.
"New Zealand has been very successful in controlling the HIV epidemic among sex workers and injecting drug users, but the epidemic in our gay and bisexual men's communities has never been worse.
"It's essential to recognise who's at risk. If you can't even name the people who are affected, you certainly can't target them with HIV prevention initiatives so this meeting has been very important."
Statistics released by the AIDS Epidemiology Group at the University of Otago in March found 90 new infections of HIV among gay and bisexual men in 2010.
That contrasted with record low rates of new infections among heterosexuals, who accounted for just 35 of the 149 new HIV diagnoses made through antibody testing.
Over the last ten years, gay and bisexual men have accounted for 77 per cent of HIV diagnoses where infection occurred in New Zealand.
Mr Robinson said the UN was now recognising the reality of those statistics.
"The inclusion of men who have sex with men as a high risk population group reflects the reality of the HIV epidemic in New Zealand as well as in other developed countries.
"Some of the conservative values represented at the UN have been very opposed to naming the groups of people most affected by HIV but we think it's essential to recognise who's at risk."
There have been 3474 people diagnosed with HIV in New Zealand - 678 of whom have since died.
It is estimated there are 1800 people with HIV still living in the country.
The first person to be infected with AIDS in New Zealand was an anonymous man who returned to his home in New Plymouth to die in 1983.
Free and anonymous tests for HIV that take about ten minutes are available through the NZAF on www.nzaf.org.nz.
- NZHERALD STAFF