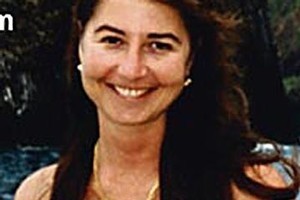 The Australian Federal Police are confident their investigation into the murder of New Zealand-born Janelle Patton on Norfolk Island in 2002 remains sound, despite claims a drug dealing couple were responsible for her death.
Glenn McNeill, a chef originally from Nelson, was convicted of the 29-year-old's murder in March 2007, almost five years after her battered corpse was found wrapped in plastic at a picnic spot on the remote Pacific island.
During his trial McNeill, now serving a 24-year sentence in a New South Wales prison, admitted stabbing Ms Patton after accidentally hitting her with his car.
However, a documentary screened by Television New Zealand last night promoted the alternative theory that a couple were the culprits and McNeill only disposed of the body.
McNeill told filmmaker Bryan Bruce the drug dealer blackmailed him into disposing of Ms Patton's body after discovering he had stolen marijuana plants from him.
"He (the dealer) said 'I know that you're the one that's ripped my pot plants off...you been to my house a few times taking my pot...and he said 'you're gonna dump this body,' then he threatened my partner at the time, Aleisha, that 'if you don't do it we're gonna get rid of her'," McNeill told Bruce.
Pathology and telephone records backed up McNeill's claim, and what he uncovered proved it was not possible he acted alone, Bruce said.
Pathologist Timothy Koelmeyer also supported the finding when he was interviewed for the documentary.
"This woman has been attacked by more than one person...(she) has been restrained," Dr Koelmeyer said.
Bruce, who has spent two years studying the case, met a representative of the AFP in New Zealand yesterday and handed over a sworn statement from McNeill, which includes the names of the couple.
A spokesperson for the AFP said the organisation would assess the material provided but emphasised their investigation was "protracted and comprehensive".
"The evidence was thoroughly scrutinised and tested during the investigation and the subsequent judicial process that led to his conviction," the spokesperson said.
The case made national headlines in Australia and New Zealand as Ms Patton was the first person murdered on the island since 1893.
In April, American current affairs programme, NBC's Dateline, first detailed McNeill's new explanation that he did not kill Ms Patton, but he did dump her body.
McNeill initially refused to name the couple for the Dateline programme but then supplied details to Bruce.
The head of the murder investigation Detective Sergeant Bob Peters, who retired on the fifth anniversary of Ms Patton's death - could not be contacted.
After McNeill was found guilty in the Norfolk Island Supreme Court, Mr Peters said he was always confident the police had enough evidence to convict the father of two.
Ms Patton's parents Ron and Carol praised the dedication and perseverance of investigators at the end of a "long and difficult journey".
- NZPA