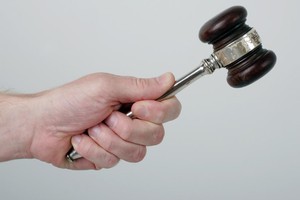 A scandal over a 12-year-old Tasmanian girl who was prostituted by her mother and a male friend has claimed the scalp of the state's Children's Minister, who lost her seat in the state's upper house at the weekend.
The girl was a ward of state when she was sold for sex hundreds of times in a motel in Glenorchy, north of Hobart, in 2009. Her mother and the man, Gary Devine, are serving 10-year prison sentences, but the political reverberations are still being felt.
A report into the case, leaked to the ABC last week, alleged that police failed to act when a family member alerted them to what was going on. Police in Glenorchy say they have no record of being informed.
It has also emerged that the girl's caseworker, appointed by the Department of Children and Family Services, recommended that a care and protection order be lifted, although she knew that the mother was a drug user and the girl was at risk of sexual abuse.
An independent review of the case last year by the state's Commissioner for Children, Paul Mason, found that police, education and child protection agencies all had information that should have raised serious questions about the girl's welfare. The Minister for Police, Children and Education, Lin Thorp, admitted there had been a "systemic failure".
Last weekend, Mason stood against Thorp in the Legislative Council elections, which saw the latter lose her seat to an independent Liberal, Tony Mulder. The scandal, together with controversy about potential cuts to the police force, was blamed.
At Devine's trial last year, he admitted prostituting the girl and sharing the proceeds with her mother. He put an advertisement in the Hobart Mercury, describing her as 18-year-old "Angela" who was "new in town", and charged her clients A$100 ($136) for half an hour.
The racket left the girl with sexually transmitted diseases.