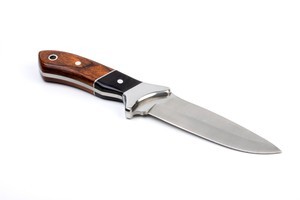 Minutes before stabbing his 2-year-old daughter, Yazmina, and leaving her to die, Ramazan Acar posted a chilling message on Facebook. "Bout to kill ma kid," he wrote.
The 24-year-old then taunted Yazmina's mother, Rachelle D'Argent, informing her in Facebook posts, phone calls and text messages about his plans to kill the little girl. "It's ova, I did it," he texted D'Argent, his former partner, after plunging a 30cm knife into Yazmina's chest and stomach.
Melbourne Magistrates Court heard Acar turned up at D'Argent's house last November, in breach of a court order, and asked if he could take Yazmina to a local shop to buy chocolate. Despite her misgivings - Acar had been violent towards her in the past and had threatened to kill her, Yazmina and her mother - D'Argent agreed.
She grew worried when they failed to return, and repeatedly phoned Acar, who asked her: "How does it feel not to have your child when I didn't have mine for three months?" Later he told her: "Payback's a bitch. How does it feel?" D'Argent pleaded with him, saying: "Please Ramzy, bring her back.
I just want my daughter back."
Unmoved, Acar replied: "Guess what, baby, you're not getting her back ... I loved you, Rachelle ... Look what you've made me do. Now I just have to decide whether to go 120 [km/h] head-on with another car and kill the both of us, or take the knife and just put it through her throat."
He also asked D'Argent if she had any last words for her daughter, then put Yazmina on the phone. 'I love you," the girl told her mother.
Acar's repeated stabbing of his daughter was so clumsy - forensic experts said he missed the vital organs - that she died a long and painful death after he dumped her in scrubland.
Acar pleaded guilty to murder this week and was remanded in custody.
Acar reportedly told police he had intended to kill himself too but "did not have the balls".