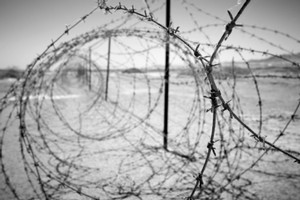 Thai authorities have sparked an outcry by revealing that they are in talks with Burma over proposals to send more than 140,000 refugees back across the border.
The head of the national security council, Tawin Pleansri, said the Government planned to close camps established along the border with Burma over the past two decades and make residents return.
"They have been in Thailand for more than 20 years and it became our burden to take care of them. I cannot say when we will close down the camps, but we intend to do it. We are now in the process of discussion with the Burmese Government."
Aid agencies say there are at least 140,000 refugees living in the camps and many are members of Burmese ethnic tribes that have suffered repeated repression at the hands of the Burmese army. Even today, say aid groups, new refugees are crossing the border to seek sanctuary inside the camps.
"It's impossible to close these camps. It would put people back into a dangerous place, to a place where international NGOs have no access," said K'nyaw Paw of the Karen Women's Organisation.
"It would be forced repatriation if they did this. No one from the government has spoken to the people in the camps."
Paw said claims by the Thai authorities that the Burmese Government had been transformed to a civilian administration in the aftermath of last year's controversial election were entirely false.
While the junta had officially been disbanded, the military and its senior general, Than Shwe, remained in control.
The camps inside Thailand are overseen and operated by the Thai-Burma Border Consortium, a coalition of aid groups that provides food and medical care for the refugees, who live in bamboo huts and behind barbed wire.
The refugees' movements are strictly controlled and some have likened the camps to "green prisons".
- INDEPENDENT