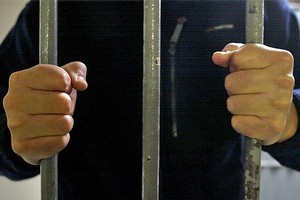 Smooth as one of the silk handkerchiefs that peeped out of his blazer pocket, Clark Rockefeller talked his way into Manhattan society by pretending to be a scion of a famous oil dynasty.
Then everything went wrong. After a messy divorce, he kidnapped his daughter and led police on a six-day manhunt before being arrested on his way to an upmarket yachting marina in Baltimore.
That was in 2008. This week the man who was born Christian Karl Gerhartsreiter, and is serving a five-year prison sentence for the child abduction, learned of another twist in his colourful life story when he was charged with the unsolved murder of a man who is believed to have been his landlord and neighbour in the early 1980s.
Prosecutors in Los Angeles say that Gerhartsreiter, now 50, was a mysterious individual called Christopher Chichester, who for several years posed as a British film producer and relative of Lord Mountbatten. At the time, he lived in the guesthouse of Jonathan and Linda Sohus in San Marino.
Police believe that he killed Jonathan Sohus in 1985 with a "blunt instrument" and buried his body in the garden, where it was discovered a decade later.
Gerhartsreiter is also suspected of killing Linda Sohus, although he has not been charged with her murder. He now faces extradition to California, where he will face trial later this year.
The Los Angeles County Sheriff's Department claims it has "overwhelming evidence" of the suspect's guilt, including testimony from a neighbour who, shortly after the couple went missing, asked "Chichester" why new turf had appeared in their garden. Gerhartsreiter allegedly attributed it to a plumbing problem.
- Independent