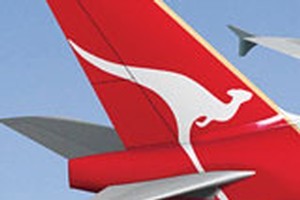 Qantas has altered a flight path across the Middle East after a passenger flight from London to Singapore was denied entry to Iraqi air space.
The QF32 flight, on its way to Australia, had to divert to Dubai to refuel and change paths after Iraq air traffic controllers said they did not "recognise the authority" that had pre-approved the flight path.
Qantas today told AAP the incident was "an unusual occurrence".
A spokeswoman said the airline had changed it flight plan for the next week, becue of "wind patterns" and other factors, and won't be flying over Iraq for now.
The Australian stock exchange listed carrier is liaising with Iraqi authorities to investigate why the plane was denied entry, she added,
Qantas would not say how much it cost to refuel and change paths.
- AAP