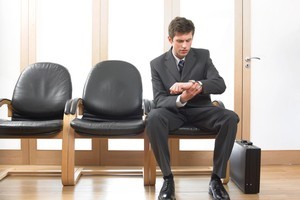 Rich husbands who want their wives to sign binding pre-nuptial agreements will have to disclose all the details of their wealth, under proposals for sweeping changes to marital law in Britain.
The reform follows a series of high-profile court cases in which husbands, and some wives, have failed to protect their fortunes using pre-nuptial contracts.
Under the law pre-nuptial contacts are not binding on the courts and have led to uncertainty.
In plans published yesterday, the Law Commission, the body which advises the Government on changes to the law, outlines a range of options.
The paper says: "We set out in the consultation paper our provisional proposal that a marital property agreement would not be enforceable against a party as a qualifying nuptial agreement unless that party had received material full and frank disclosure of the others party's financial situation."
It adds: "The emphasis on disclosure of material financial information means that, for example, failure to disclose a particular asset would mean that the agreement would not be binding in relation to that asset."
Last year Karin Radmacher, 41, won her four-year court battle to withhold the vast majority of her fortune from her ex-husband, former investment banker Nicolas Granatino after he claimed the contract was unfair because he had not realised the true extent of his wife's fortune. But over the years it has been mostly businessmen and City bankers who have tried to use pre-nups to protect their wealth.
Professor Elizabeth Cooke, the Law Commissioner leading the project, said: "This is an issue that needs to be handled with care."
Michael Rowlands a family law expert at lawyers Kingsley Napley said: "The Law Commission is tackling a difficult task. Clearly there is an impetus for legislative reform. However the arguments for and against prenups are complex."
- Independent