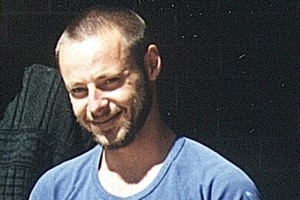 SYDNEY - Former Guantanamo Bay inmate David Hicks is unlikely to profit from the sales of a book about his experiences, Australia's Attorney-General's Department says.
The first-hand account of his ordeal will soon go on sale, three years after he was released from jail. Hicks was imprisoned for alleged terrorism offences.
Under Australia's Proceeds of Crime Act 2002, Hicks is unable to profit from his ordeal.
"The Proceeds of Crime Act could be applied to Mr Hicks, should he profit from his conviction," said a department spokeswoman. She said a decision to take action if he profited from his book would be taken by the Commonwealth Director of Public Prosecutions.
Adelaide-born Hicks was 26 when he was captured by the anti-Taleban Northern Alliance in Afghanistan in late 2001. They believed he was fighting for Osama bin Laden's al Qaeda.
Hicks has never spoken publicly about the events leading up to, during and after his prolonged stay at Guantanamo Bay while Australian and United States authorities decided what to do with him.
Random House publisher Nikki Christer said Hicks' memoir, Guantanamo: My Journey, would dispel myths about his life before he was imprisoned, and his search for a normal life after his release from Adelaide's Yatala Jail in December 2007.
On sale in major bookstores from October 16, the book took Hicks two years to write, Ms Christer said.
"It's a very honest account of his life," she said.
"He did write it himself. People can read the book and make up their own minds about him."
- AAP