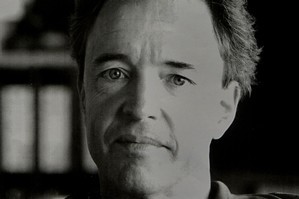 The killers of Melbourne businessman Herman Rockefeller have been sentenced to nine years and seven years in prison.
Mario Schembri, 58 and 42-year-old Bernadette Denny, attacked Mr Rockefeller when he arrived at their Hadfield home in January without a partner, and demanded sex.
Schembri later dismembered the 51-year-old's body and burned it in a 44-gallon drum in a friend's backyard.
Denny sobbed as she was sentenced to seven years jail with a minimum of five years.
Schembri was sentenced to nine years jail and with a minimum of seven years.
In sentencing, Justice Terry Forrest said although Herman Rockefeller made some '"unorthodox" choices in his adult life, it was not the court's role to pass judgement.
Twice he told Schembri and Denny, that the damage they have caused to a decent, honourable, family, is incalculable
Mr Rockefeller's family were in court for the sentencing and have asked journalists to respect their privacy.
Mr Rockefeller had close links to New Zealand. He was chief financial officer of Brierley Investments in New Zealand for eight years from 1992 to 2000, after meeting his wife Victoria in the 1980s.
He left Brierley when the company re-located to Singapore and was the buyer in 2003 of a six-level block in Petone for $3.5 million.
He was also a director of biotech company Genesis Research, and had a holiday house in the Otago town of Karitane, 40km north of Dunedin, formerly occupied by Plunket founder Sir Truby King.
He was also a friend of Prime Minister John Key.
- AAP