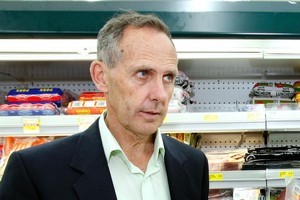 CANBERRA - Greens Leader Bob Brown's final campaign appearance at the National Press Club yesterday was a sharp reminder that from Sunday, Australia may face a different form of Government.
Most analysts expect the Greens to hold the balance of power in the Senate after Saturday's election, with as many as 10 Senators when the new Upper House is convened next July.
But the razor's edge that opinion polls have been travelling for much of the campaign have led to speculation that for the first time since 1940 the nation could have a hung parliament.
Under this scenario, in which neither major party won the 76 seats needed to govern, the balance of power in the House of Representatives would he held by three independents and - possibly - the Greens' first federal MP.
The three present independents, all exiles from the rural-based junior Coalition partner, the Nationals, have already agreed to meet to work out a common approach should Saturday produce a hung parliament.
Adam Brandt, a barrister with an excellent chance of winning the Labor seat of Melbourne being vacated by retiring Finance Minister Lindsay Tanner, has said he will in most cases support the Government.
But in what Brown described yesterday as a "rolled-gold opportunity" the four MPs could force significant concessions from whichever party finally takes office in areas ranging from broadband networks to immigration and trade.
How real that prospect is can only be tested at the ballot box, but volatile and sometimes conflicting polls have forced analysts to treat the possibility seriously.
On a national basis, punters and recent polls predict a narrow Labor victory, but detailed polling in marginal seats in Queensland, New South Wales and Western Australia suggests the Coalition could pick up the extra 17 seats it needs to win.
Yesterday, a new, comprehensive JWS Research poll of 28,000 voters, published in Fairfax newspapers, said that if an election had been held last weekend Labor would have lost 15 seats and gained six.
The net loss of nine seats would have reduced its Lower House majority to just four - but still kept Labor in power in its own right.
The Australian reported new state-by-state analysis of Newspoll that showed Labor's vote in NSW and Queensland remains well below its levels at the 2007 election, that the Coalition has a huge lead in Western Australia, but that the Government is ahead in Victoria and South Australia.
Such a close race could mean that to take office one party or the other will need the support of NSW independents Bob Katter, Tony Windsor and Rob Oakeshott and, possibly, Brandt.
That would mean negotiations and compromise, although state governments have worked effectively with hung parliaments and Brown, Katter and Windsor have all previously worked with minority governments.
Nor will the conservative backgrounds of the independents mean the Opposition will win their backing: all parted from the rural-based Nationals in anger, and each has views that in a number of key areas align more with Labor than the Coalition.
Katter represents the vast seat of Kennedy, sprawling across almost 570,000sq km of far north Queensland - farming, mining, fishing and tourism country - so empty and large, he told the ABC, you could drop a hydrogen bomb without killing anyone.
Windsor's electorate of New England covers about 60,000sq km of farm and forestry country and Oakeshott's smaller electorate of Lyne runs inland from the northern NSW coast.
All have taken the pulse of voters, and have agreed to go into "lockdown" in the event of a hung parliament to determine common ground.
Brown spelt out the Greens' priorities yesterday, among them a carbon tax, higher mining taxes, high-speed intercity rail and light rail systems for big cities, better management of the Murray Darling river basin, more marine parks, more money for education and health, and withdrawal from Afghanistan.
In a number of areas, the Greens would have no problems working with the independents, who support Labor's national broadband network, better regional hospital and health services, climate change initiatives, cost-of-living measures and an end to the nation's supermarket duopoly.