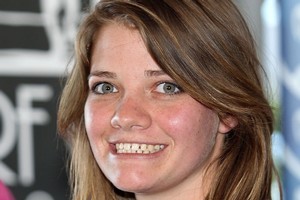 Young round-the-world yachtie Jessica Watson has another challenge lined up - learning to drive.
The 17-year-old Australian started her global adventure on her yacht, Ella's Pink Lady, on October 18 last year and returned home to Sydney after a 210-day journey on May 15.
Now her book, True Spirit, describes the good and bad times during her seven-month journey, including the terrifying end to a test run that nearly ended in tragedy when her yacht collided with a 63,000-tonne ship. It also talks of her future goals, including driving.
Watson, whose parents are New Zealanders, told the Herald on Sunday she was "sort of numb" when she had to return to Australia after the night-time collision with the Silver Yang on September 8.
Her book describes how she was woken by a "bone-shuddering explosion" and faced a "wall of black steel" as she tried to steer away from danger.
With a broken mast, she guided her yacht 23,000 nautical miles back to the Gold Coast. She set sail again on October 18 and this time it was a success.
Watson's book describes the pleasure of eating popcorn for breakfast, seeing dolphins and dreading bad weather reports. But she also writes openly about her "blue days".
When asked when interviewed about the book if she would do it all again, Watson did not hesitate. "Absolutely, I want to do it faster next time." In the meantime, she is about to learn to drive.