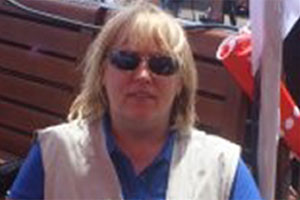 The mother of a New Zealand woman held by Israel after a clash between armed forces and aid workers was last night anxiously waiting news of her daughter.
Sandy Saussey, mother of aid worker Nicola Enchmarch, told the Herald she had heard nothing from her daughter since the violent clash on board a Gaza-bound aid ship.
Ms Enchmarch is a member of the British aid group Viva Palastina, and was on board a Turkish ship when at least nine pro-Palestinian activists were killed as Israeli marines stormed the vessel.
"We haven't heard from Nikki, but we know she's well," said Mrs Saussey, who lives in Ashburton.
"The consul's keeping us in touch with everything that's happening."
The Ministry of Foreign Affairs and Trade last night confirmed Ms Enchmarch was part of the flotilla.
Foreign Affairs Minister Murray McCully said he had been assured she was safe and well.
The Israeli Embassy in Wellington said it was regrettable that lives were lost in a one-sided clash, but the blame lay with those who tried to violate a blockade.
It issued a statement saying the flotilla was warned not to advance. Five of the six ships complied, but one defied the order. "The violence came only from one ship."
The embassy alleged naval representatives were met with violent opposition when they boarded the aid ship and some needed hospital treatment.
Israel claims its commandos were attacked first, but the flotilla's organisers maintain the Israeli forces simply opened fire.
Ms Enchmarch had been offered release, but had opted not to accept deportation.
Mr McCully said her detention was likely to be brief. "I think things will move fairly quickly from here."
Last night, the UN Security Council condemned the deaths of civilians in the Israeli operation.
Ms Enchmarch's father, Len Enchmarch, was the pilot of a DC-3 plane which crashed into the Kaimai ranges in bad weather in 1963, killing all 20 passengers and three crew.
- AGENCIES