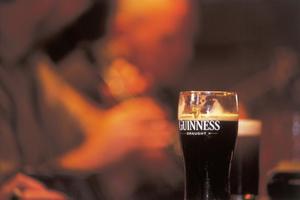 Tesco been accused of hypocrisy for selling lager for a quarter of the pub price, a day after announcing its support for a government crackdown on irresponsible drinks promotions.
Britain's biggest supermarket is running cut-price deals on eight brands, including charging the equivalent of less than 70p a pint for Strongbow cider and Carling lager.
The Independent found the bargain-basement offers as Tesco announced its support for proposals to end them, laid out the previous day by the Conservatives and Liberal Democrats.
Sir Terry Leahy, Tesco's chief executive, said that the company was aware of the need to act because of polling showing that 70 per cent of its customers thought binge-drinking was one of the most serious issues facing the country.
He wrote in an article in The Daily Telegraph yesterday: "We welcome the new Government's commitment to act on below-cost selling of alcohol and today I pledge that we will support Government-led action to make this happen across the UK.
We will also support any future discussions on a minimum price for alcohol."
Sir Terry, a member of the former Prime Minister's senior council of business people, added that the reason action must be government-led was not because retailers were "unwilling to play their part in tackling this important issue" but because competition laws prevented them from holding discussions about prices.
Tesco first called for a ban on cheap alcohol promotions two years ago. In the ensuing period, along with other major store chains including Asda and Sainsbury's, it has continued to sell alcohol at a fraction of the price available in pubs and other licensed establishments.
This weekend Tesco is running a buy-two-packs-for-£16 deal on eight popular brands: Stella Artois, Carling, Becks, Boddingtons, Brahma, Carlsberg, Strongbow and Guinness.
Under the deal, shoppers can buy 30 440ml cans of these brands - totalling more than 13 litres, or 23 pints - for the equivalent of 69p a pint. Bottles of Stella Artois, the 5 per cent alcohol lager dubbed "wife beater", are on offer for the equivalent of £1 a pint. Duty and VAT are at least 55p per pint.
Tesco denied it was being hypocritical. "We have said that we will support an end to below-cost selling, and if appropriate a minimum unit price to help tackle the problem of binge-drinking," said spokesman Tom Hoskin. "But, to be effective, any action on price has to involve the whole retail industry."
He ruled out unilateral action to raise prices, saying: "If we were to raise the price of alcohol unilaterally it would have no impact on binge-drinking because people would just buy alcohol elsewhere."
Nick Bish, chief executive of the Association of Licensed Multiple Retails, which represents the owners of 9,000 pubs and bars, said: "To borrow Carlsberg's line: 'Pubs don't do hypocrisy. Tesco do'. Tesco's price promotions are opportunistic, unacceptable and in complete contrast to the highly responsible approach to drinks pricing adopted by Britain's pubs and bars.
"Effectively they are admitting that they are not responsible enough to regulate their own behaviour and have no option but to compete on price in the absence of government action. We hope Tesco start practising what they preach and adopt a more responsible approach over the summer during the World Cup," he said.
During the last football World Cup in 2006, the Competition Commission found that UK supermarkets sold £112.7m of alcohol below cost. Publicans complain that cheap supermarket deals encourage drinkers to "pre-load" at home before heading out to licensed premises, which get blamed when they cause trouble.
One of the responses to Sir Terry's article on The Telegraph's website said: "Leahy's comments are nothing short of scandalous. If he was so concerned about 'binge-drinking' then he'd ensure Tesco applied their own pricing policy regardless of Government policy. But no, he is only concerned about the bottom line and would never take that route unless his competitors were forced to as well."
The British Beer and Pub Association welcomed Tesco's announcement, saying it was a "positive response" to the coalition's proposals. The BBPA, which represents major pub chains and brewers including Carlsberg and Molson Coors, added: "We look forward to working with both our colleagues in the supermarkets and Government to develop the necessary practical detail in order to ensure the policy is robust and effective."
- INDEPENDENT