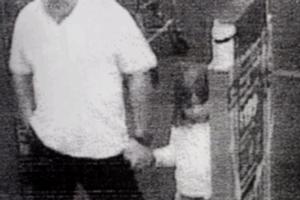 Secret files released yesterday by a Portuguese court have revealed that police dismissed dozens of potential sightings of Madeleine McCann - including one lead reported in New Zealand.
Madeleine was 4-years-old when she was reported missing from Praia da Luz in Portugal in May 2007.
Her family were on holiday at the time and her parents had been at a restaurant less than 75 metres away from their apartment when she disappeared.
Her parents, Kate and Gerry McCann, were originally the chief suspects in the investigation before Algarve police declared the case closed in July 2008.
The Daily Mail reported that a 2000-page dossier was published yesterday detailing secret information relating to the investigation, including discarded leads from the United States, Europe and Africa.
One of the reported sightings came seven months after Madeleine's disappearance, when CCTV footage showed a man leading a young girl resembling Madeleine into a Dunedin supermarket.
Although the girl said her name was Hailey, a security guard who approached her was convinced she was Madeleine and reported the incident to police.
Interpol in Wellington sent the images to police in Portugal, who deemed it irrelevant.
None of the files were given to private investigators working for the McCanns, who took legal action against Portuguese detective Goncalo Amaral to get the information released.
Mrs McCann said there were several instances where credible leads had not been followed up on.
"We're gutted, it's absolutely shocking and difficult. Some of the information handed in was very credible. It's heartbreaking to know that it seems to end there."
- NZ HERALD STAFF