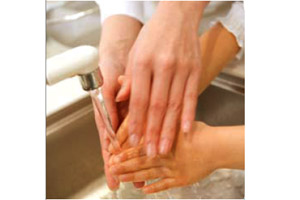 A study has found that Australia is one of the dirtiest countries in the developed world when it comes to hygiene at home.
A recent Hygiene in the Home study there revealed that kitchens have a greater level of bacteria contamination than bathrooms.
The study covered Egypt, Saudi Arabia, Australia, Germany, India, Malaysia, South Africa, Britain and America.
Virology expert Prof John Oxford from the Hygiene Council says Australia has high levels of contamination in the kitchen. Kitchen cleaning cloths are the dirtiest item in the home, followed by the kitchen tap.
The study found that toilet areas were relatively clean because they were considered important places to keep hygienic.
Prof Oxford says Australia is at the top of the league in regard to kitchens because 95 per cent of cloths and 80 per cent of taps contained high levels of bacteria.
The study showed that only India and Malaysia were worse than Australia when it came to contamination.
- NEWSTALK ZB