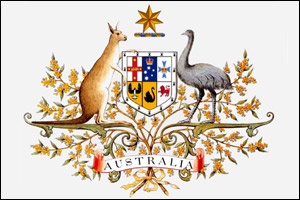 The Australian government is looking at lowering the voting age to 16.
The Australian newspaper revealed that the Rudd government is canvassing changes that would allow 16 and 17-year-olds the right to voluntary vote in federal elections. It is compulsory to vote in Australia.
That would mean Australian teens could vote before they can legally drink alcohol or smoke.
Special Minister of State Joe Ludwig told the newspaper the government would include it in its second election green paper later this year.
The voting age was last changed 35 years ago, when it has lowered from 21 to 18.
Opposition Leader Malcolm Turnbull said the current age was appropriate and there is little community support for lowering it.
"I think 18 is the right spot," Mr Turnbull told reporters in Sydney.
"That's the right age and I don't think there's much support in the community for lowering the voting age.
"Certainly, we don't favour it."
Commentators have speculated that one reason for the proposed change could be that younger votes tend to support Labor over the conservative Liberal party.
The Australian's Peter van Onselen noted that Labor's younger parliamentary line-up, more tech-friendly campaigning and perceived environmental policy superiority would all appeal to this new generation of voters.
"But the main argument in favour of lowering the voting age is to try to engage a generation that may be uninterested in the political system."
The Bendigo Advertiser, in an editorial, said the proposal was worth considering.
Proponents say "16-year-olds are able to work, pay taxes, drive a car (under supervision) and make decisions such as whether to stay at school or take an apprenticeship, while those who seek the status quo say there is no reason to lower the age limit because many 16-year-olds are either not interested in voting or would not be able to make an informed decision.
"But today's world is vastly different to 1973, when the voting age was lowered to 18, and many other nations have already acted to give their youth the chance to be part of the democratic process."
The Ballarat Courier interviewed local school pupils on the proposal and found, even among the target group, mixed reactions.
One young Liberal supporter said younger voters could be influenced by trivial matters which would undermine the voting process.
But a 17-year-old Labor supporter said her age group had a lot to offer in new ideas for Australia.
- AAP, additional reporting by NZHERALD STAFF