After years in administration, liquor retailer is back on its feet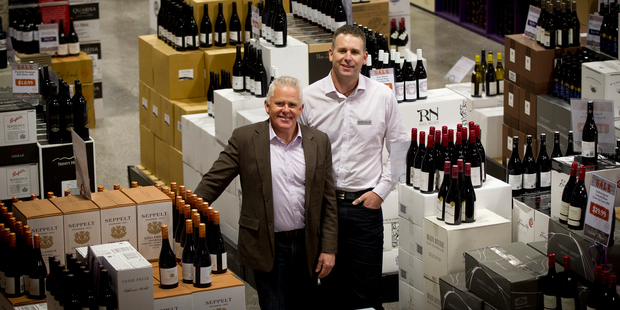 Expectations are high in the wine industry for a stunning 2013 vintage.
Fine Wine Delivery Company managing director Jeff Poole is hoping for the same for his 17-year-old wine retailing business.
He has just opened the doors on 2500sq m of new premises in Mt Wellington's Lunn Ave, housing an expanded wine, craft beer and spirits retail offering alongside the company's online wine retail operation.
There's even a tiny vineyard out the front, which in time will produce a barrel of merlot for charity.
Alongside the move from the company's former central-city location comes a brand makeover, refreshed website and an upgrade to IT systems.
Almost as importantly, the family-owned business has come out from under the shadow of a deed of company arrangement, which for 4 years saw its business decisions signed off by insolvency specialists Staples Rodway while a list of creditors was repaid.
Since opening his doors in 1997 Poole, a wine industry veteran, has aimed to offer top wines at every price point with a 100 per cent money-back guarantee.
Each year about 5000 wines are tasted, with only 30 per cent getting the tick to be stocked on the company's shelves.
Business boomed and in quick succession Poole was joined by his daughter, Tracey, wife Virginia and son Richard.
"We were just growing, growing, growing and a huge amount of our business was by word of mouth," says Poole.
In 2007, with a business that included regular wine tastings and private on-site cellars, it was time to consider a new direction.
"We thrashed it out at a couple of board meetings and I was a proponent for us expanding into Christchurch."
The location allowed overnight deliveries to its significant South Island customer base in the same way it did for North Island customers.
Poole says it took more than a year to get operating in Christchurch, by which time they realised they had a serious problem.
Under-capitalised to face a business world turned upside-down by the global financial crisis, for the first time the company was "going backwards at a million miles an hour", he says.
The retailer's major creditors were kept in the loop but after a crisis meeting in November 2008 the business was put into administration.
"It was a pretty harrowing experience for us, of course, to have found ourselves in that position and it was hugely impacting on the family and all the staff really."
Staples Rodway's Gareth Hoole spent 48 hours dissecting the business before establishing it was sound, bar one ill-timed decision to expand, says Poole.
Just days before Christmas, with the support of "99 per cent" of creditors, the business went into a deed of company arrangement, a relatively new alternative to liquidation, which gave it breathing room to repay debts while continuing in business.
Telling staff what had happened, Poole said "one day the phoenix will arise from the ashes".
Four years on the company has paid out $3.5million to its creditors, with unsecured creditors agreeing to a settlement of 72c in the dollar.
"It was momentous about two-and-a-half months ago when we came out of the deed of company arrangement and I was able to stand up and say the phoenix has risen from the ashes again," says Poole. "The fantastic thing for us now is that we are free to reinvigorate ourselves, which is exactly what we're doing, and that's critical to the business and I think we'll be better, obviously, and a stronger business.
"We've learnt a tremendous amount through that experience."