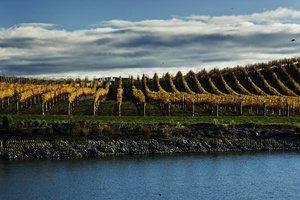 What is it about the wine industry that attracts so many individuals with a sense of adventure and a penchant for chancing their arm?
Because the popular mythology surrounding owning vineyards, growing grapes and making wine is exactly that, mythology.
It's a high-risk industry, and to have any hope of high returns you need to be doing it for a very long time and even then there are no guarantees.
There are two such characters in Marlborough, one extrovert and one introvert, who are not only going from strength to strength, they're also making wines of genuine quality.
Peter Yealand is a larger-than-life producer who embraces innovation, sustainability, bio-diversity and recycling to make his expansive lower Awatere Valley Seaview vineyards as green and environmentally friendly as possible. He evens allows miniature babydoll sheep and kunekune pigs to graze the vineyard year round to minimise weed-spraying.
His chief winemaker, Tamra Washington from Blenheim, has been there from the start and guides the Yealands' varietals with aplomb while also fronting up to the overseas markets.
"I love working for a big little company and Peter's there every day ... together we're creating a broad range of wines with a supple elegance that reaches through to the lower end," says Washington.
Then there's the droll, self-deprecating Kevin Judd, who is hitting his stride with his Greywacke label after years of service as chief winemaker and managing director at Marlborough's most recognised brand, Cloudy Bay.
A skilled photographer, his labels are testament to his ability behind the camera and are on a par with his winemaking expertise.
Judd has a reputation for instilling a point of difference into his wine, an ability perfectly demonstrated in his Greywacke Wild Sauvignon 2011.
After a light pressing, the grape juice settles into old French oak barriques, where it is fermented entirely with naturally occurring yeast. The result is not your usual "wham, bam, sauvignon slam".
Good on Yealands and Greywacke - helping keep Marlborough front of mind.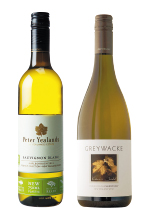 Recommended
2012 Yealands Estate Sauvignon Blanc - $26
Concentrated, intense with a flinty wet stone finish and refreshing with hints of lemon, grass and thyme. A lovely drop.
2010 Greywacke Chardonnay - $42
One of the smartest chardonnays I have come across, it gets everything right, texture, balance and a perfect mix of flavours - roasted nuts, citrus fruits and a savoury smoky minerality. Sublime.