Cheers columnist Don Kavanagh urges readers to learn about brettanomyces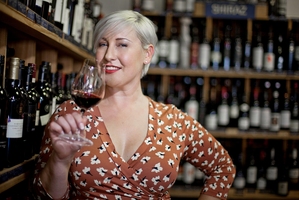 It's hard to keep Yvonne Lorkin away from drink.
If the bubbly wine aficionado isn't writing about it, she's on the radio talking about it and, from Wednesday, once again bringing drink into our living rooms via the miracle of television.
Her Thirsty Work project is the latest step in her crusade to get people thinking about wine the same way they do about food, and the show is a nice antidote to the wall-to-wall food shows that television currently offers.
Thirsty Work kicks off its second season this week and will once again offer interviews and insights from vineyards the length and breadth of the country. It was a hectic shooting schedule that host Lorkin calls "full-on but fun."
"It's not just about me swanning around the country saying 'drink this wine'," she says.
"We get into the tanks with the winemakers and we really get our hands dirty.
We want to show viewers what goes into making wine and where their wine really comes from."
The idea for the show came to her years ago when she was working as a wine consultant for a supermarket.
"It intrigued me how people bought wine. Customers would walk in and then be confronted by the sheer volume of choice and their faces would fall. You'd see people going for the same bottle each time or looking at the bottom shelf only or simply grabbing a bottle almost at random as though they were buying toilet paper.
"I knew how interesting the industry was and I wanted people to look at a bottle and really connect with the history and people behind it."
The best way to do that, she says, is to show people how the wine industry works and introduce some of its oddballs to the general public.
"There are some great characters in the industry and great stories, even behind the big commercial brands. I'm learning something different each week and having some 'lightbulb' moments and I hope the viewers are getting that, too."
Part of the challenge of the show is making winemaking - a blend of art and science - simple to understand from a layman's perspective while not dumbing down the information.
"I have to be careful not to be too technical, especially when talking to winemakers. You have to be able to discuss things like malolactic fermentation, TCA and brettanomyces without losing the viewer, but you also don't want to baby them too much."
The new series is not simply a wine show; there is more emphasis given to the burgeoning craft beer and cider industries, something Lorkin is enthusiastic about.
"We've got some good stories about beer and cider. Things like the smallest legal brewery in the country, a dentist making beer in Nelson, people reinvigorating classic pubs and what they mean to the community."
The feedback from the first series has been encouraging for Lorkin, who admits making a show can be like sending your child out on its own for the first time, especially in these days of near instant feedback via social media.
"We've had good and bad feedback, but we knew we were going to. Some people are gifted at writing great songs or great books and this was my contribution to the art in my own small way. For this to finally happen is huge for me and I just hope people are enjoying it. In the end, it's about enjoying a wonderful product with food, friends and family and it doesn't get much better than that."
The second season of Thirsty Work begins on Wednesday, June 12, at 9.30pm on Sky's Food Television.