Global warming is changing the rhythms of grape ripening and harvest worldwide. But it could be cool for us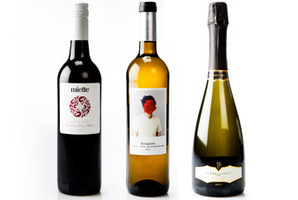 I'm glad to be back in our temperate climes after a hot and sweaty hike through Australia.
That country is just cooling down after its warmest summer on record, which saw heatwaves scorch even its coolest wine regions.
Against this backdrop, it's not surprising that climate change and the possibility that global warming will redraw both Australia's and the world's wine maps is a hot topic over there.
Many of Australia's wine regions are already at the warmer end of the spectrum for wine grape-growing, intensified by the drought and heatwaves that have become increasingly common.
However, this year, cooler regions such as Tasmania were hit hard. Despite a climate comparable to Marlborough's, the mercury passed 41C on Hobart's hottest-ever day, while bushfires burned through vineyards.
Sustained hot temperatures stress vines, lead to lower yields and cause damage, such as desiccation and sunburn, that can destroy a grape's colour and flavours.
When temperatures head to the high 30s, the vines simply shut down.
"Viticultural systems in Mediterranean climatic areas, such as South Australia and southern France, are projected to experience significant and rapid changes in climate over the coming decades," says Dr Douglas Bardsley, lecturer in geography, environment and population at the University of Adelaide, who co-authored a report released last month investigating wine regions' adaptation to climate change.
"By 2060, we expect to see decreases in rainfall by about 30 per cent and increases in temperatures up to two degrees celsius, which will place additional water stress on grapevines and berries, and impact on the quality and quantity of wine produced."
This study focused on Australia's McLaren Vale and France's southern Rousillon regions, which share similar climates.
But they're not alone in facing challenges caused by climate change, as wine regions across the world are faced with the prospect of adapting to survive, especially as grapes are more sensitive to temperature change than most other crops.
As grapes ripen more rapidly in these warmer times, the world's harvest dates have moved forward by as much as a month in some Northern Hemisphere regions.
Picking earlier is one way of coping with the new conditions. But if the growing season becomes too truncated, grapes don't have enough time to develop sufficient flavours.
Work is now afoot in the vineyard to slow ripening, while some regions are reassessing the varieties they have planted.
In the McLaren Vale they've been looking to more heat- and drought-resistant varieties from Spain, but in the Old World there's less flexibility, given so much is locked down by appellation laws.
Some extreme predictions, as made in a recent study by Stanford University in California of American wine-growing areas, suggest significant tracts of land may no longer be suitable for premium wine production.
Across the world, wineries have already started scoping out new sites, in some cases shifting vineyards to cooler locations. It's also possible that places previously too chilly for wine production will start to flourish, with vineyards already on the up in the likes of England.
Here in New Zealand, surrounded by water, we're likely to witness far smaller changes in temperature than regions on large land masses, such as Europe and Australia.
"There will be adjustments in the industry to accommodate the slow changes that are likely to result from climate change, but our greatest concern is around an increase in extreme events," says principal scientist and adjunct associate professor at Lincoln University, Mike Trought. "New Zealand has an advantage in that we can move south, if necessary, but we are undertaking research to investigate the extent that vine management can moderate the ripening process."
So it's good news for our winemakers in a global wine market, where tastes have been migrating to cooler-climate styles. In years to come, we may be one of the few countries cool enough to make them.

Recommened
Spinifex Miette Barossa Grenache Shiraz Mataro 2010 - $29.50
Made in one of Australia's warmer regions, there's still a vibrant freshness to this silky textured blend with its dark berry and raspberry fruit, notes of spice, pepper, river stones, herb and hint of charcuterie. (From GreatLittleVineyards.com)
Menganito Rueda Verdejo 2011 - $26
From one of Spain's cooler northern areas, this verdejo combines notes of tangy citrus with fleshy stonefruit and nuances of fennel. (From Accent on Wine, Wine Direct, Village Winery, Point Wines, Wine Vault.)
Sartori Prosecco Veneto NV - $25
A crisp, dry, concentrated prosecco from northern Italy, with notes of lemon and almond, this is another cooler-climate wine from a country boasting some of the world's warmer winegrowing areas. (From Fine Wine Delivery Company, Bottle-O Ellerslie, Liquor King Napier.)
- VIVA