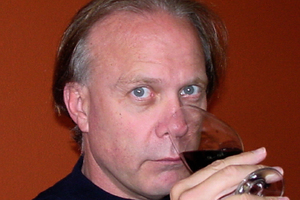 This week wine experts reveal their top drops for summer. Today,
wine columnist Paul White discusses his choices.
Q: For a picnic
A frilly, focused and floral alvarinho (albario) from Northern Portugal's Melgao. The Martin Codax albarino 2010 is available from Wine Direct for $22.00.
Q: For a barbecue
If the meat is thoroughly burned, and black, an Aussie sparkling shiraz is the perfect complement, Seppelts Original maybe. The Seppelts Original sparkling shiraz 2006. Wine Direct, $22.00. Other Australian shirazes available include: Chapel Hill Mclaren Vale shiraz 2010, Glengarry $36.45.
Q: For a champagne breakfast?
The real thing of course, Pol Roger (Glengarry , $89.00) offers ample complexity without needing to show off, or perhaps a lighter, crisper style from Limoux on the edge of the Pyrenees, where bubblies were first invented.
Q: Are there any low-alcohol wines you would recommend?
Real asti-spumante from Italy, zest in a bottle, or a succulent sweet-tart kabinett riesling from Germany.
The Riccadonna asti spumante Allegra was available from Countdown for $23.99. The Dr Loosen Urziger Wurzgarten riesling kabinett, Mosel 2010. Cairo's Parnell, $33.99.
Q: Non-alcohol wines?
No, never, they are all a crappy gimmick for people who don't like to drink or make proper wine.
Q: Favourite summer wine?
Puligny-Montrachet or Chablis, at least 10 years old, but 2008 or 2010 will do. The first duty of any chardonnay is to be from Burgundy, everything else runs a distant third. The Dauvissat Chablis 2008 is available from $60.00 at Glengarry; the 2010 Vincent Girardin Puligny Montrachet "Enseigneres" at $69.99 from Caro's Wine Merchants.