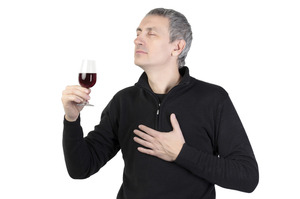 I have yet to meet someone who vehemently dislikes pinot noir. For some people red wine is problematic and white - any white - remains their preference. The group that swore off chardonnay for a number of years seem to have got over their collective fit of pique and are rediscovering the joys of a chardonnay that no longer tastes as if it has been bobbing in a sea of cork for far too long.
"I'll have anything as long as it's not a sauvignon" may well be a T-shirt slogan for some, especially those with eclectic palettes for whom our most popular varietal is regarded as simplistic and lacking nuance. On the other hand there are a huge number of wine lovers who will drink nothing but sauvignon. Each to their own, as we say.
What seems to make pinot noir universally popular is its ability to straddle the needs of those who desire subtlety with sophistication and a level of approachability along with pure fruit flavours.
Nowhere is this better demonstrated than in New Zealand pinot noirs that continue to march like triumphant world-beaters across the globe.
As one who loves the French Burgundian style with its more earthy, dirty, barnyard truffle leanings, I continue to relish and enjoy our maturing pinots that seem to be developing some of those qualities and yet retain bright, clean flavours allowing both early drinking and the ability to evolve and develop with age.
While our local producers have been beating the pinot drum with considerable enthusiasm for some time, international approval has been a tad muted - at least until now. A few years ago highly acclaimed overseas critics were patronising and, on occasion, even condescending, albeit in a gentle way that suggested we were "trying hard but could do better".
That may have been the report card for term one, but come term three there appears to be something of a positive re-appraisal of our new world style.
Of course the premium pinots are getting better. Like most things experience and, in the wine business, vine age brings a level of maturity and improvement. We may also be in the wonderful position of finding our style of pinot noir becoming fashionable.
It's food-friendly, has a translucent, clean, embracing and savoury moreishness that is instantly recognisable and remains a true expression of place with all those wild berry summer flavours.
Recommended
2011 Marisco The Kings Wrath Pinot Noir, $35
Very smart buy for those who want a classy wine at a reasonable price. Proof that Marlborough can make very good pinot and this one has flavours of plums, mocha, coffee and savoury with smooth tannins. Perfect with game.
2007 Amisfield RKV Reserve Pinot Noir, $95
Simply superb. Only the third release of the Rocky Knoll vineyard - in effect the Grand Cru vineyard of Amisfield. With a bit of bottle age, this Central Otago wine drinks beautifully now, but will continue to evolve. It is big, balanced and beautiful.