For well-researched and realistic people, owning a vineyard is a dream come true.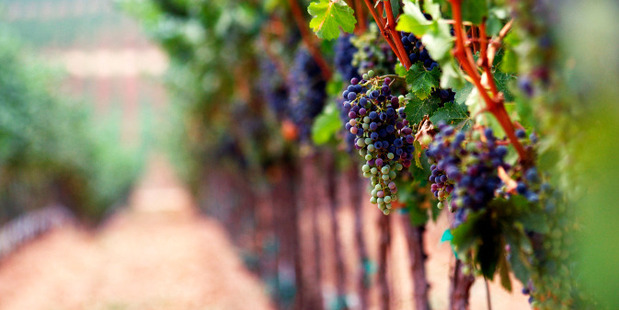 Romantic imaginings of looking out over your own vines, glass of house wine in hand has made many wine lovers muse on the idea of buying their own vineyard. With a wealth of wineries and vineyards currently on the market, some will be seduced. But buyer beware: grapes can easily turn sour for green vignerons unaware of the barrel load of challenges that lie ahead.
If you're pondering on purchasing an existing winery, a quick look at rural real estate reveals a number of opportunities. There's Te Whau in Waiheke, complete with its vineyard restaurant; Askerne in Hawkes Bay and its fruit salad of grape varieties; a share in Martinborough's Escarpment; the organic Moutere Hills winery in Nelson; sauvignon producer, River Farm in Marlborough; and historic Black Ridge estate in Central Otago.
Vineyards are also aplenty on the market, priced far more cheaply than in the relatively recent past. Prior to 2008 you could expect to pay $200,000-$250,000 for a hectare of planted vineyard in Marlborough, according to local real estate agent John Hoare of Bayleys, whereas today a vineyard there can be yours for between $50,000 and $150,000 a hectare.
"There's now an increase in inquiry level for vineyards with a number of vendors now being prepared to meet the market and sell to purchasers at the 2012 revised per hectare price levels," reports Hoare. However he acknowledges that some recent activity has been receivership or mortgagee sales, sounding a note of caution for anyone thinking about putting their money into a patch of dirt.
A sauvignon surplus starting in 2008 saw grape prices plummet, with these tough times exacerbated by the economic downturn that heralded the end of the wine dream for some and the exit of more opportunistic investors. Given that the domestic and many of New Zealand's mature markets are nearing saturation, entering with a new brand is a brave and difficult move.
However, for those prepared to remove the rose-tinted spectacles, new kids can still find happiness on their vine block, as is the case with Dermot McCollum and Andria Monin, who left their careers in chemical engineering and law to acquire Hawkes Bay's Stonecroft in 2010.
"We did put a lot of planning in before we decided to enter the wine industry, so we didn't have particularly romantic visions about vineyard life," Monin explains. "The hard work - with little in the way of financial reward - has been much as we had expected.
"However, while the vineyard work is hard, like any small business it is more satisfying putting in long hours when you are working for yourself," she adds. "And if you are a wine lover, it's nice to be able to drink your own wines and to be professionally obliged to try as many other wines as you can!"
Shunguo Wu is another newcomer from outside wine taking a pragmatic approach to his purchase of Paritua in Hawkes Bay last year. Medicine may be his background, but he considers his many contacts in the increasingly important Chinese market have given him a head start.
"Anyone thinking about buying a vineyard and winery has to have realistic expectations about profitability," Wu advises. "Owners should not necessarily expect profits right away and should have the financial resources to support the business in both good and average vintages."
Despite two challenging vintages in a row in Hawkes Bay, these clued-up newcomers remain upbeat. "It's very important in the wine industry to keep a sense of hope and optimism," states Wu, "as there are many things, like the weather, we cannot directly control."
UNDER NEW OWNERSHIP
SYRAH PIONEER
Stonecroft Gimblett Gravels Hawke's Bay Serine Syrah 2010 $25
Stonecroft pioneered local syrah and this pretty, perfumed one with its aromatic palate of black pepper and rose over fresh red cherry and plum fruit is continuing the label's illustrious legacy. (From Wine Vault, Village Winery, Point Wines, Wine Barrel.)
ASPIRATIONS FOR ASIA
Paritua Red 2008 $32
With many of the original Paritua team remaining, the winery's new proprietor hopes wines like this spicy smoky, savoury blend of merlot, cabernet franc, cabernet sauvignon and malbec with concentrated berry fruit will take China by storm. (From Kemp Rare Wines.)
NEW STOCK
Olssens Jackson Barry Central Otago Pinot Noir 2010 $46
Outgoing CEO of the NZX, Mark Weldon traded in stocks for vines with the recent purchase of Olssens, soon to be rebranded as Terra Sancta. The 2010 Jackson Barry is certainly an attractive prospect with its palate of black cherry laced with notes of exotic spice and game, supported by a firm spine of tannins. (From Fine Wine Delivery Company, Caro's, Super Liquor Albany, Liquorland Beachlands, Millar & Co.)