The Beaujolais grape, gamay, proves a tasty option for pinot lovers.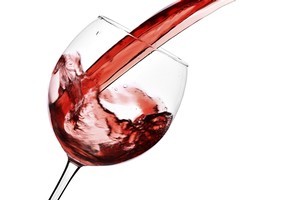 Bastardised by Beaujolais Nouveau, ignored by those who equate quality with power and largely overlooked in New World vineyards, the gamay grape has remained undiscovered by many in New Zealand. But if you find yourself craving something red, fresh and fruity, it's worth giving gamay a go.
I must admit, that like many, my own early uninspiring experiences of insipid Beaujolais Nouveau did little to spark my interest in the variety. When delving deeper into the more complex crus of the region, however, I got hooked on the grape from Beaujolais and beyond.
Gamay, or gamay noir a jus blanc to use its full moniker, generally makes lighter bodied wines that often combine soft and juicy berry fruit with a fragrant floral element. Many are what the French would call a "vin de soif", light, fresh thirst-quenching drops for immediate enjoyment.
Its character makes it one of the few reds that works well lightly chilled and is often a surprise hit with those who tend to prefer whites over reds. And, for me, it's a refreshing alternative to the full bodied, high-alcohol styles increasing found and favoured in some quarters of the wine world.
Likely originating in France's Burgundy, of which Beaujolais is its most southerly sub-region, gamay is a cross between the region's great red variety pinot noir and the ancient white variety gouais. But rather than gaining the gravitas bestowed on its red parent and neighbour, gamay has been judged by its simplest examples raced to market each year as Beaujolais Nouveau.
There's nothing wrong with a nice nouveau, but greater gamay can be found when one heads for the hillsides of the Haut Beaujolais. Here, the region's 10 "cru" areas produce examples which range from the delicate and floral wines of Fleurie and Chenas to the weightier, more structured and often quite pinot noir-like crus of Morgon and Moulin-a-Vent.
Gamay also pops up to a lesser extent in the Loire, with a smattering in Switzerland, while in New World winemaking nations, such as New Zealand, plantings are rare. But this could be set to change.
At Auckland French wine specialists, Maison Vauron - which stocks 35 different Beaujolais cuvees - Scott Gray reports gamay is creating a growing buzz. "We think Beaujolais is fantastic: we call it the new Burgundy and have been selling a lot to people as an alternative to NZ pinot," he enthuses. "There are some amazing things happening in Beaujolais, including a big influx of Burgundy producers buying up vineyards there."
For many years in our own vineyards, Te Mata was the only winery flying the flag for gamay made as a red wine - rather than the rose that much NZ gamay tends to be - despite the fact that its Hawke's Bay example is consistently impressive. Now Rippon, which has been growing the variety on the schist soils of its Central Otago estate since 1987, has diverted some away from its rose to make another delicious New Zealand example.
"Citing the classic examples of gamay on schist in the variety's homeland, the Beaujolais, friends such as Mike Weersing of Pyramid Valley Vineyards and Julien Sunier, himself a gifted winegrower in the Beaujolais, have over the years have been coercing me into having a crack at a gamay noir," Rippon's Nick Mills explains.
I hope that another great local gamay will encourage other growers explore this variety, which - from the new wave of Beaujolais to the volcanic examples of Auvergne; the pure specimens from the Loire's Cote Roannaise to our home-grown beauties - continues to refresh and excite my palate.
GO GAMAY!
CLASSIC STYLE
Pierre-Marie Chermette Les Griottes Beaujolais 2010 $24.50
An attractive example in the classic Beaujolais mode, this displays gamay's characteristic light and tangy raspberry and cherry jelly fruit with hints of florals. (From Maison Vauron, Wine Vault, Caro's, Wine Direct.)
GORGEOUS LOCAL
Rippon Lake Wanaka Central Otago Gamay Noir 2011 $36.50
Fresh, vibrant and made naturally without sulphur, Rippon's rare local gamay infuses notes of violet into a pure silky textured palate of primary red berry fruits.
SERIOUSLY GOOD
Dominique Piron Morgon, Cote du Py 2009 $36
Showing the serious side of Beaujolais, the earthy, savoury depth, exotic spice and minerality of this example from the Morgon Cru means it could easily be mistaken for a pinot noir. (From Maison Vauron, Wine Vault, Caro's, Wine Direct.)
* Martine and Pierre-Marie Chermette are in New Zealand this month, hosting a tasting of their Beaujolais wines at Maison Vauron on February 21. (For more information go online or (09) 529 0157.)