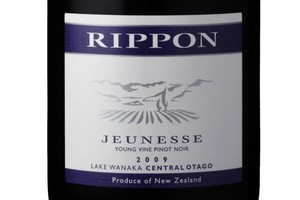 There's an old adage that goes, "the better the view, the worse the food". Thankfully it doesn't apply to wine.
One of the most-photographed vineyards in the world is Rippon, set on a gently rolling schist slope down to the shores of Lake Wanaka. Its wines are as stunning as the views.
At more than 300m above sea level, Rippon is one of Central Otago's higher vineyards and, with its vines planted in 1975, it's one of the oldest - although commercial vines weren't established until 1982.
Very much a family affair, the winery is in the capable hands of the enthusiastic Nick Mills, whose late father kicked off the whole venture.
Mills spent some time at the holy grail of pinot noir - the Burgundy region of France - and had time working with the world's most revered pinot-makers, Domaine de la Romanee-Conti.
A big fan of the French concept of "terroir" - where wines should speak to us in terms of their environment - Mills and his team strive to create wines that, in his words, "express in earnest their dreamscape surrounds".
Ask Mills to be more specific and and you get a bemused look and more poetry. "The pinots we admire most are ethereal, wraith-like beasts ... in weight and colour they often feel like they're not even really there at all."
Other unusual descriptions Mills uses about his pinots include, of the 2007 vintage, "chunk and compression" and of 2008, "flesh and flow".
And of 2009? "It's got a honed-down transparency and seamlessness that gets me excited about pinot noir and its almost mystic ability to show off our land, this is my sort of vintage."
A number of superb winemakers have cut their teeth at Rippon, including Hawkes Bay Sacred Hill's Tony Bish, and Quartz Reef co-owner Rudi Bauer.
Quality seems to be the underlying theme at Rippon. Quality site, views, people and wines. And, some of New Zealand's most expensive pinots.
Recommended
2009 Rippon Jeunesse Young Vine Pinot Noir, $38-$39
Entry-level wine from Rippon and excellent value for money. This is a bright, vibrant and youthful wine which is savoury and supple with a hint of nuttiness. It has flavours of strawberry, cherry and spice. Enchanting and very approachable.
2010 Rippon Jeunesse Young Vines Riesling, $24-$25
Central Otago may have established its reputation on pinot noir but overlook their rieslings at your peril. This wine is medium-dry in style with a decent lick of minerality and a lovely acidity with flavours of grapefruit and lime to the fore. A beauty.