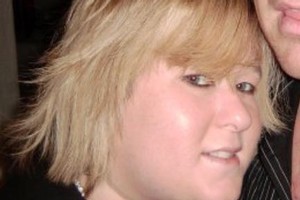 The plight of a nurse who suffered brain damage after drinking a toxic cocktail is a warning to travellers to watch what they consume and to take out insurance, New South Wales Health Minister Jillian Skinner says.
Jamie Johnston, 25, of Newcastle, has spent the past three weeks in intensive care after ordering a jug of arak - a rice wine drink - on her last night on the Indonesian holiday island of Lombok.
The batch was contaminated with methanol, a toxic chemical often used as an anti-freeze or in paint, leaving her with brain scarring and kidney failure. Johnston doesn't have travel insurance and her mother has reportedly paid A$45,000 ($57,190) to have her flown back to Darwin.
Skinner said authorities were now working to have Johnston airlifted to John Hunter Hospital in Newcastle, where she works as a nurse.
"Be careful of what you eat, what you drink, and if you get sick seek immediate medical help, and above all take out travel insurance," Skinner said.
"Travel insurance costs nothing when you consider the cost of bringing a patient back home."
Methanol has been linked to the deaths of four foreign tourists in 2009. Johnston's mother, Lyn, said test results had shown her daughter suffered methanol toxicity after consuming the drink on September 20 at the Happy Cafe restaurant in Lombok.
She was taken off the plane at Denpasar airport in unbearable pain and then became unconscious. "We were on our way home when she collapsed. It was a dreadful end [to the trip]," Lyn Johnston said.
"It has all been unbelievably traumatic and horrible. People need to be warned about this. "
Dennis Tisdell, Johnston's 28-year-old boyfriend of three years, said doctors suspected the drink was laced with methanol. He said Lyn Johnston did not get sick because the methanol was in the top of the jug of Jungle Juice.
- AAP