Blind winemakers may bring an added skill to the industry.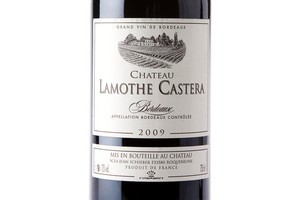 Many wine lovers will be familiar with the concept of tasting wine blind - obscuring a wine's identity to arrive at an unprejudiced judgment - but what about making wine blind? Well, that's what the Lazarus wine label is all about, a Spanish initiative that harnesses the heightened sense of smell and taste of a team of blind winemakers.
It's the brainchild of Dr Antonio Tomas Palacios, a winemaker and researcher in the Department of Oenology at the University of La Rioja. While working with a blind winemaker back in 1999, Palacios noticed that he was able to detect changes in a wine's taste and aromas long before his sighted colleagues. Palacios realised that the ultra-low threshold at which blind winemakers could detect both good and bad compounds in a wine at a very early stage could have useful ramifications in the winemaking process.
From this discovery, Palacios went on to develop what he called "sensorial winemaking" which he now teaches to blind people who want to become winemakers. In this they learn to identify key compounds in a wine and with their ability to detect these so early on can guide the stages of the winemaking process from decisions about the best time to harvest the grapes, through optimal temperatures to ferment them at, to the most appropriate types of barrels to use.
Palacios then went on take the concept of sensorial winemaking beyond the university and into the winery, teaming up to make wines by this method with Bodegas Edra near Somontano in Northern Spain. It was here that the Lazarus label was born, launching its first wines, dressed with stylish Braille labels, back in 2006.
As the wines are not available here, I stumbled across the Lazarus project quite by chance when researching background for a piece I was writing on New Zealand's only blind winemaker, CP Lin, who makes wines for Waipara's Mountford. When interviewing him, he was adamant that his disability hadn't amplified his other senses.
"I think if that were the case there would be more blind chefs and winemakers," he stated. Though he admitted that being blind meant greater reliance on his other senses, for Lin it's more about having an innate talent and the ability to channel this appropriately.
"I'm a super-taster and can smell better, but this is probably a born ability as well as the willingness to explore it," says Lin. "I think if I could see, I would also notice minuteness in detail."
This got me searching and I found that yes, there do appear to be very few blind professionals like Lin who use their senses of smell and taste in high-profile roles, while the Lazarus project seems currently to be one of a kind. However, on quizzing Lin further it became evident that the disability itself was just one of the hurdles faced by blind winemakers when attempting to break into the world of wine.
Lin is convinced that his first attempt to study winemaking at university was thwarted by the institution's reluctance to train a blind person. When he was accepted and gained his qualifications he recalls sending off hundreds of job application letters to wineries, none of which resulted in an offer of work. It was only when visiting Mountford and impressing the owners with his palate, that he got his first winemaking break.
Although Lin is not able to read winemaking chemical equipment - he says he finds his palate to be just as accurate a tool - he says that he's had few challenges with the physical aspects of winery work. "The challenge is persuading people that a blind person can make wine. It was great to have the opportunity at Mountford to prove myself," acknowledges Lin, who now makes wine across the world as well as at the Waipara estate. "If not I could still be doing something else and not making wine."
GOING IN BLIND
SENSUOUS EXPRESSION
Mountford "Gradient" Waipara Pinot Noir 2008 $160
When CP Lin started his winemaking career his aim was to make great pinot and he's certainly achieved it in this excellent example that combines plush and supple dark cherry and berry fruit with subtle nuances of smoke and spice and a fresh mineral undercurrent.
(For stockist details phone Dhall & Nash 0800 369 463 or go online.)
BARGAIN BORDEAUX
Chateau Lamothe Castera Bordeaux, France 2009 $15
An amazing value merlot, cabernet sauvignon and cabernet franc blend with fresh and classy ripe blackcurrant and morello cherry fruit, hints of chocolate and a touch of food friendly tannins.
(From blackmarket.co.nz)
SAV FROM THE DEEP SOUTH
Carrick Central Otago Sauvignon Blanc 2011 $20.50
With its vibrant grassy and peppery aromatics and ripe, succulent mandarin and passionfruit palate, this organic beauty is proof that it's not just Marlborough that makes stellar sauvignon.