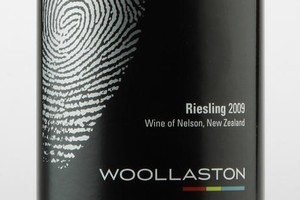 Owning a vineyard is often seen through rose-tinted glasses - echoes of Tuscan skies, rolling hills, the smell of lavender and richly coloured clusters of juice-filled grapes hanging on leafy vines. That's the fiction.
The reality, as anyone who has been there done that will tell you, is quite different. Hard, repetitive, often-boring work, dealing with elements beyond your control such as bizarre weather patterns, soaring costs and changing consumer tastes are just some of the difficulties. Yet there remains the lure, the romance, the anticipated joy of wallowing in the fruits of your labour, and nothing beats drinking a glass of your own wine in your own vineyard.
Ex-politician Philip Woollaston can identify with all this. What started out as a retirement hobby after a 22-year career in politics has turned into a new career path for Woollaston.
With wife Chan and a partnership with Glen and Renee Schaeffer, he has established one of the most striking and fastest growing wineries in Nelson.
Opened in 2006 at Mahana in Upper Moutere, it's an impressively large concrete structure, which nestles into a hillside with a tussock-covered roof. The cellar door has a tasting room, art gallery and courtyard with panoramic views across the vineyards to Tasman Bay and the Mt Arthur mountain range.
The gallery is named after Woollaston's father, Toss, who is widely regarded as one of this country's finest modern artists.
It has all come together very nicely. A love of art, literature, the Nelson landscape and a determination to produce quality wines has been realised.
"My vision is to produce the best wines nature will allow and at the same time enhance the natural beauty of our surroundings," says Woollaston. There are currently 75ha under vines with an attempt to match the grape varieties and clones to the various terroir and sub-regions.
As vineyard manager Julian Coakley observes, "Our objective was to develop vineyards that wouldn't need much manipulation in order to allow the grapes, soil and climate to express their full potential."
Winemaker Andrew Sutherland (ex-Neudorf Vineyards) has a similar philosophy.
"I look to preserve the primary fruit flavours of the grapes and express the place in which they are grown with minimum intervention during the winemaking process."
Well made wines at affordable prices - the future looks bright.
Recommended
2009 Woollaston Nelson Riesling, $19
A perfect match with lobster, scallops, sushi, sashimi and sweet and sour dishes. Bright citrus characters, juicy acidity and a touch of sweetness. Nicely balanced, delicate, lively and crisp.
2010 Tussock Nelson Pinot Gris, $18
Hand-harvested, minimal intervention, producing an inviting pear, fig and honey-flavoured wine with a hint of sweetness and elegant finish.