Don Kavanagh is the editor of Thirst magazine.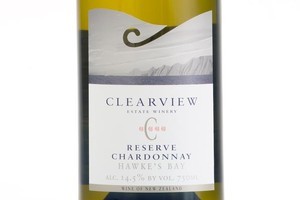 With all the cheap wine that's doing the rounds these days, it's nice to sometimes open a bottle of something reassuringly expensive.
It might seem a bit counter-intuitive, but sometimes the occasion demands a nice, expensive wine, and damn the consequences. After all, with all the money we're saving buying up gallons of wine on special, there is bound to be some money left over to fritter away on the occasional indulgence.
It's important that we do so, too. The flipside of the great wine bonanza that we are enjoying is that wineries and their grape-growers are struggling. With supermarkets now the leading outlet for wine here, the duopoly that controls the supermarket sector doesn't ask what price a wine might be, it just tells the winery how much they will pay.
Add that to a glut of grapes from the 2008 and 2009 vintages and the international economic collapse and you get left with a fairly sick-looking wine industry.
In some cases this might seem like poetic justice for some producers, who raised their prices year after year regardless of quality . But it is hitting some long-established and dearly loved wineries very hard.
For sale signs are going up at a depressingly regular rate.
So spare a thought for the wine industry as you prowl the supermarket shelves and splash out on a bottle of something really great instead of merely good. You won't be doing just yourself a favour.
Matua Valley Single Vineyard Matheson Malbec, RRP $69.90
An underrated grape here, but this is an absolute stunner of a wine. It leaps out of the glass with bright cherry and bramble characters on top of rich, sweet oak and leather notes. Incredibly complex palate of cherry, spice, leather, tobacco leaf and savoury oak, it's hugely enjoyable.
Clearview Reserve Chardonnay, RRP $39
For my money the best chardonnay in New Zealand. Lush, elegant and complex. Packed with peach and nectarine flavours, alongside nutty, toasty notes and wrapped around a crisp acidity that holds it together. Not so much symphonic as a full-blown rock concert with a pyrotechnic lightshow.