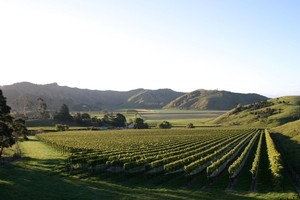 Winegrowers are welcoming changes to the wine excise tax, but say more could be done to ease the impact of annual excise increases.
The thresholds for paying wine excises will increase from July, allowing smaller wineries to shift from monthly to six-monthly or yearly payments.
Economic Development Minister David Carter said the wine industry was a $1.1 billion export earner and should not be hobbled by unnecessary red tape and regulation.
"This is the first change to the thresholds in 14 years and is a common sense solution to reducing the regulatory burden on our small wine producers," Carter said.
"This is not about reducing their tax obligations but about aligning excise payment with revenue flows."
Currently, only wineries with a tax liability of less than $10,000 are exempt from paying excises every month.
The new thresholds would require liabilities of more than $100,000 to be paid monthly, of between $50,000-$100,000 to be paid six-monthly, and of $50,000 or less to be paid annually.
About half the wineries in New Zealand -- more than 350 businesses - were likely to benefit.
New Zealand Winegrowers chief executive Philip Gregan said it was significant move for smaller wineries.
"It's a step forward because it's recognition from the Government that there are issues around the compliance costs associated with the current excise regime," he said.
Wineries had previously been paying the excise tax prior to being paid by their customers, but the new thresholds would change that.
"It means that they should have the cash in the bank that they've received from their customers to make the excise payment," Gregan said.
"Practically, it's that sort of effect which is going to be very positive. They're still going to have to pay the Government of course, but there should be an improvement in that cash flow position."
But while the move was welcome, Mr Gregan said there were still issues to be addressed.
The excise went up every July and most wineries found it impossible to pass on the increase, he said.
"There remains issues with the ability of wineries to actually pass on the excise increases into the market, and that is something that affects all wineries," he said.
"They are having to absorb the excise increase themselves, which reduces their margins of course, and so that's a problem that's not addressed by what the Government's done today."
Winegrowers would continue to talk with Government about resolving the issue, Gregan said.
- NZPA